There is always a lag between share price appreciation and earnings. Operating cash flows will substantially improve going forward.
Chevron has further asset sales and reduced capex on the horizon if oil prices were to retreat. A dividend cut would only be a last resort.
Oil is making higher highs and could easily take out $50 in this intermediate cycle. This would lead to a spike in Chevron's upstream earnings.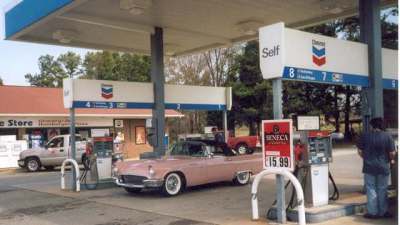 The whole subject of Chevron's (NYSE:CVX) dividend security raised its ugly head again after the oil major reported a poor set of first quarter earnings. Although Chevron beat on the top line ($23.55 billion reported against $21.43 billion predicted), the bottom line loss of -$725 million came in well below what was expected. Surprisingly, the stock didn't sell off that much but that didn't deter the bears from making their voice heard once again.
Chevron (especially since ConocoPhillips (NYSE:COP) cut its dividend) has been an easy target for bears due to its continued borrowings to fund operations and dividends. In the first quarter, operating cash flows plunged to $1.1 billion which meant there was a cash shortfall of over $6 billion when one takes into account the dividend and capex take for the quarter. Obviously, this is not sustainable but what investors are missing is that Chevron believes it can be cash flow neutral by the end of 2017 assuming crude oil is trading at $52 a barrel.
Also Read: Can Chevron Corporation And Exxon Mobil Sustain Their...
More