Well that didn't last long. The utterly idiotic surge in Copper futures prices into the US cash equity close has been largely unwound with a small jerk higher on Japan's open and plunge as China joined the fray... retracing ~80% of the rampfest during the day on extremely heavy volume.
Because - fun-durr-mentals...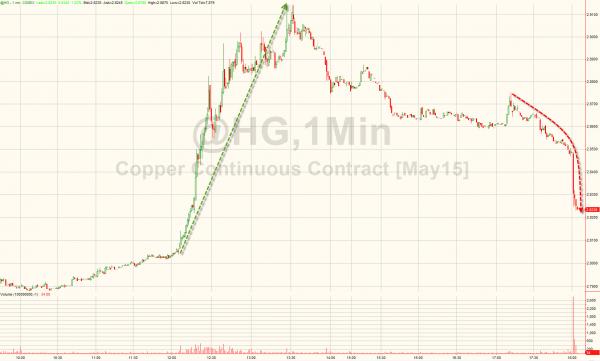 Looks like a major squeeze run-stop...