Submitted by Callum Thomas via AMP Capital,
The US bull market is the most 'neutral' bull market on record. Past examples say this could be bullish, but the absence of bearishness is a complicating factor.
One trend I previously highlighted is the increasing neutrality of investors in the investor sentiment surveys (with a focus on the Investors Intelligence [II] and the American Association of Individual Investors [AAII] in this analysis). As the market moves higher, investors have become more and more neutral.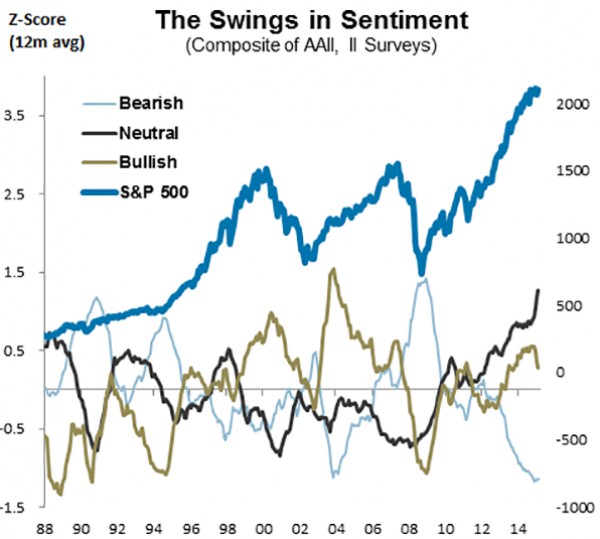 My suspicion is that there is an element of psychological scarring from the GFC as investors suspect the next GFC could come at any moment – a heightened sensitivity or aversion to bubbles. So investors resist being bullish, and in the context of a rising market where things are gradually improving they don't want to be bearish either - so neutral is the place to be.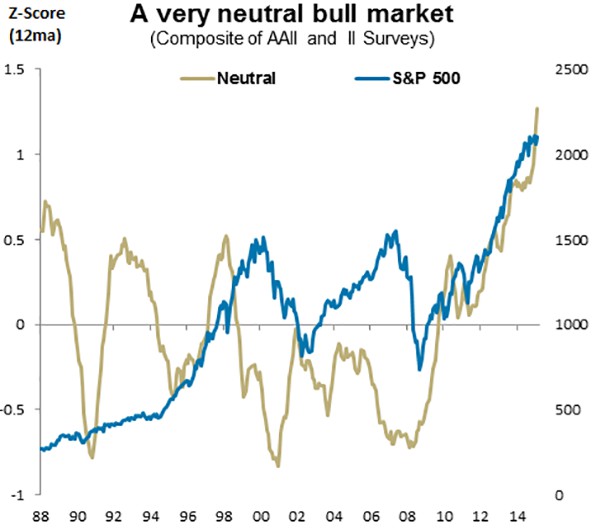 So what? What happened in the past when investors were this neutral? Well, the problem is they have never been this neutral, so it's hard to answer that question. We saw a rise in neutrality after the initial recovery from the GFC which was followed by a big bull market. We also saw a rise in neutrality in the middle stages of the dot-com bull market. And again in early 1990s before the late 90s bull market took-off. So you could make a case that it is a good thing. The complicating factor is the bears are also around the lowest point ever.