Poor US jobs number, announced last week, will ensure that the Fed won't raise interest rates which is bearish for Bank of America stock.
The S&P-500 is coming up against major resistance. I see much lower prices ahead for the next 8 to 10 weeks.
The bank's low price to book ratio doesn't necessarily indicate value but rather low profitability.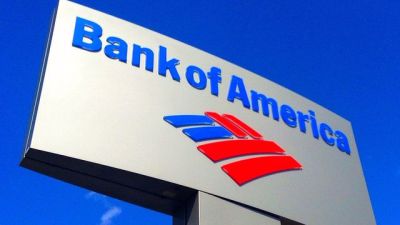 Bank of America (NYSE:BAC) stock is down almost 3% (now trading at around $14.35) since the poor US jobs numbers were reported last Friday. In fact, the stock almost went down a full $1 after the announcement which illustrated again how this financial company is far more sensitive to changes in interest rate policy compared to the general financial ETF Financial Select Sector SPDR ETF (NYSEMKT:XLF) for example. One of the metrics I watch closely in the financial sector is the respective company's return on equity which came in at 3.8% last quarter for Bank of America, which was a full 1.1% lower than the quarter of 12 months prior.
Even if we take restructuring into account, the bank's ROE still didn't even surpass 8% which is worrying from an investors standpoint. Why? Well if the Fed stands pat on its interest rate policy, the bank will have to keep cutting costs and capex to improve its profitability which could become a hindrance over the long term. Why? Well, other banks may be able to take advantage of market conditions when rates really do rise meaningfully because of less deep cuts than the likes of...
More