Twitter's user base is growing at a snail's pace compared to Facebook's.
What the company needs now is more user engagement, and advertiser engagement.
Will live streaming video be the answer to their problems?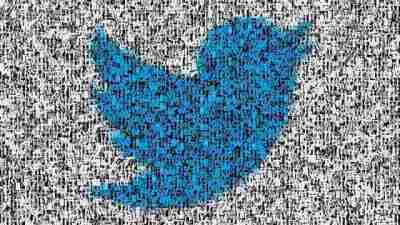 After the social media startup craze during the last decade, three big platforms emerged - Facebook (NSDQ:FB), Twitter (NYSE:TWTR) and LinkedIn (NYSE:LNKD). Linkedin is being acquired by Microsoft (NSDQ:MSFT), Twitter is struggling and Facebook is a roaring success. The gap between Twitter and Facebook has now widened so much that even comparing the two social media platforms seems like a pointless exercise. Let's take a closer look at some of Twitter's recent initiatives to see if it can survive this decade, or if it needs a suitor to acquire it in order to keep the platform moving forward.
User Base Growth and Average Revenue per User
In the social media landscape, if you don't grow, then you are on the wane. In a way, social platforms have the advantage of the network effect that can take them to great heights. But if the numbers don't keep expanding then the same network effect works in the opposite way, slowly reducing their relevance, utility and attractiveness for advertisers.
Take a look at the chart below and you'll see how the two companies fared during a similar time-frame, albeit during different years. While Facebook tripled its user base from 197 million in 2009 to 608 million in 2010, Twitter only grew its user base by 50% during a similar two years - from 204 million in 2013 to 288 million in 2014.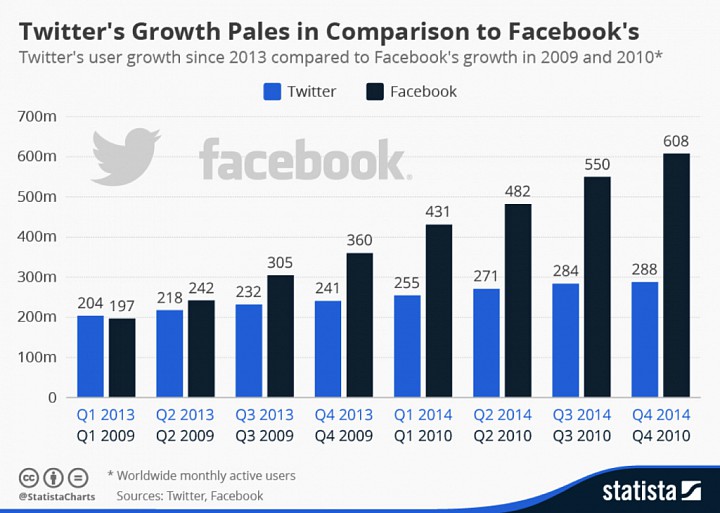 This creates problems on two fronts. From an advertiser's...
More