It has now been over a month since Novavax (NVAX) released disappointing Phase 3 clinical results for the RSV F drug. The stock plunged to around $1 before a rebound to $2.5 on the hopes that an Investor meeting originally scheduled for October 11 would provide a path forward. The biotech ended up rescheduling the 4th annual meeting to November 9 for more time to research the Resolve clinical data and finalize plans for the next steps.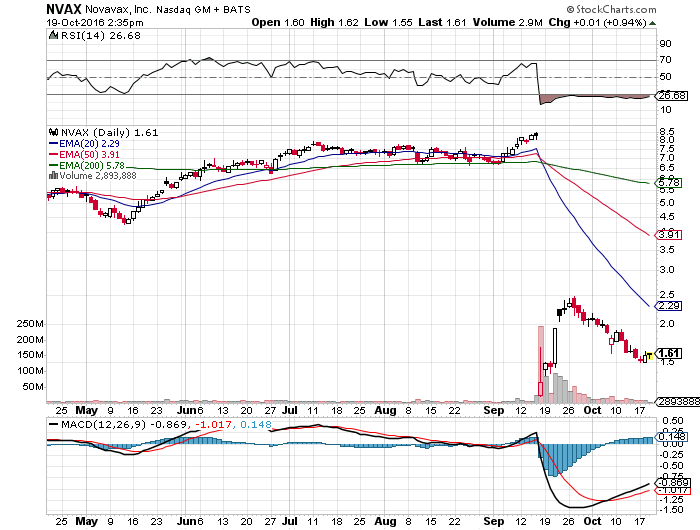 Clear data points to the low attack rate for RSV during the season as a prime culprit for the failed trail. The attack rates for the Phase 3 trial were far below the Phase 2 levels.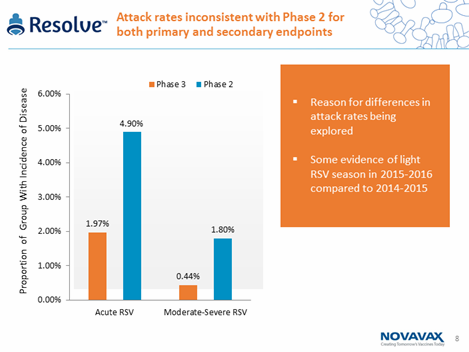 Per the CEO on the Resolve topline results call:
The clear difference between [Phase 2] and [Phase 3] is the attack rate. The RSV attack rate in our study represents the lowest attack rate ever reported - by a lot. We had a bad RSV season - at least from a vaccine development point of view. Was it bad luck? Yes. Was it predictable? No. You've heard Greg lay out that a lower attack rate co-relates with lower efficacy, not only in our study, but in multiple reports of clinical trials with flu vaccines.
Signs point towards a rally into the November meeting expecting a solid path forward with another Phase 3 trial. Novavax is a highly speculative play. Even with a path forward, one big question is whether the financials can support another trial so investors need to prepare for any possibility of a fund raising or even further disappointing results. My next post will explore the financial position heading into the Investor Meeting. 
Disclosure: No position