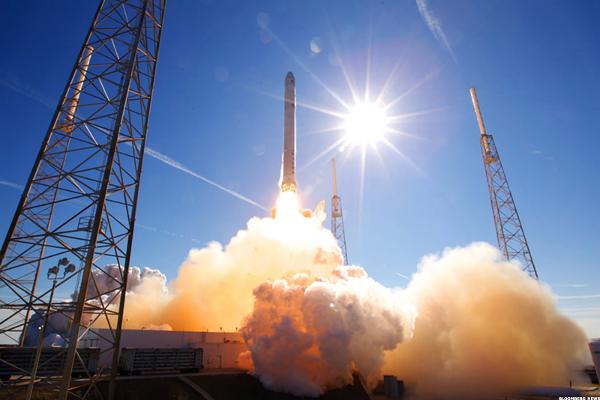 Elon Musk's SpaceX hopes to return to space on Saturday, just more than four months after one of its rockets exploded on a Florida launchpad. A report detailing the privately-held company's financials shows just how much is riding on the company's rocket breaking through the atmosphere as planned.
SpaceX hopes to launch one of its Falcon 9 rockets from California's Vandenberg Air Force Base on Saturday, delivering 10 Iridium communication satellites into orbit and beginning the process of getting the company's launch schedule back on track. If launched, it would be SpaceX's first since August, and would end a moratorium on launches that followed a launchpad fueling incident that caused an explosion.
The financials, which were detailed in the Wall Street Journal, outline how costly a launch setback is for the upstart rocket company. According to the report, SpaceX experienced a $260 million loss in 2015 on just under $1 billion in launch revenue following a previous explosion that curtailed launch operations...
More