Focus: Financials reach major test, XLF, JCI, AGCO, GTLS,FSL, CIEN
U.S. stocks are off to a mixed Thursday start following a weaker-than-expected batch of economic data.
Against this backdrop, the Nasdaq Composite has edged within view of the 5,000 mark, an area that marks the latest technical milestone.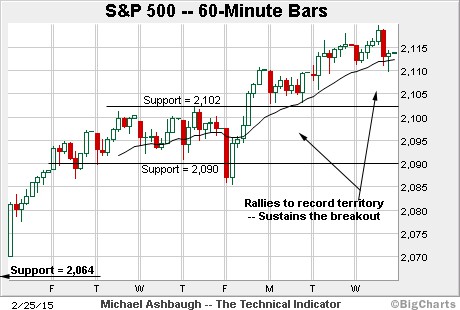 Before detailing the U.S. markets' wider view, the S&P 500's hourly chart highlights the past two weeks.
http://www.marketwatch.com/story/charting-the-approach-of-na...