Facebook is teaming up with Nielsen to track what type of TV shows you watch.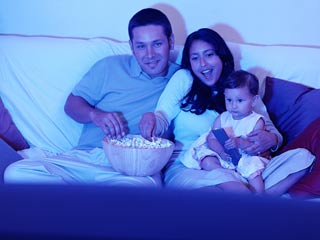 Nielsen and Facebook will work together to get an idea of people's TV watching habits on mobile devices, such as smartphones and tablets. Names won't be associated with the TV tracking, which is set to start this Fall when new seasons and shows begin airing, reports Digital Trends.
The data being collected by Facebook and Nielsen will give the latter a good idea of what is being watched on mobile devices. The social media giant is helping with the collection of data, but because it's all going to be anonymous, it won't know specific users taste in TV shows. This mean that ad targeting won't be affected by the data, Digital Trends notes.
"The world is shifting radically, and so we had to evolve our measurement so that we could capture all of this fragmented viewing," Cheryl Idell, an executive vice president at Nielsen, told The Los Angeles Times.
Source: http://investorplace.com/