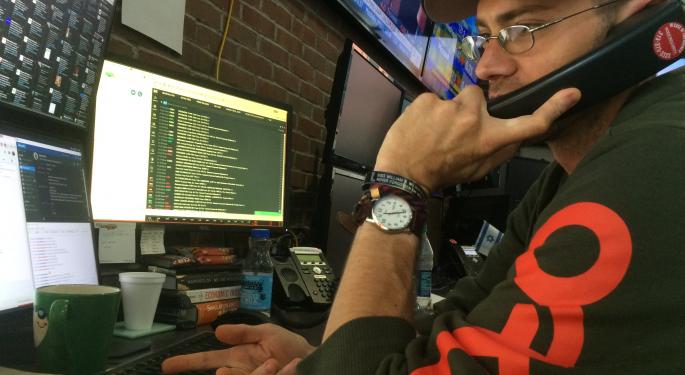 One of the objectives of Benzinga is to offer the best coverage by interviewing the world's top executives. In this endeavor, we have interviewed more than 20 publicly-traded companies in 2016.
Is there anybody you want to hear from? Let us know by emailing feedback@benzinga.com and we'll try to get them on the dial before 2016 is over!
Mitek Systems MITK 1.74% CFO Russell Cark refuted reports and said its business continued to perform well. He clarified that retired chairman, John Thornton, was liquidating his position for estate planning.
Here are some other execs we've chatted with:
Former JPMorgan fintech guru Pete Casella joined Point72 to discover innovative investments
WiseBanyan's CEOs believe investing should be a right and not a privilege enjoyed by those having money and links to the markets.
MaxMyInterest CEO discussed its three-year anniversary and the future of fintech.
Wealth-X's President on expanding ultra high-net-wealthy population and spending habits.
© 2016 Benzinga.com. Benzinga does not provide investment advice. All rights reserved.