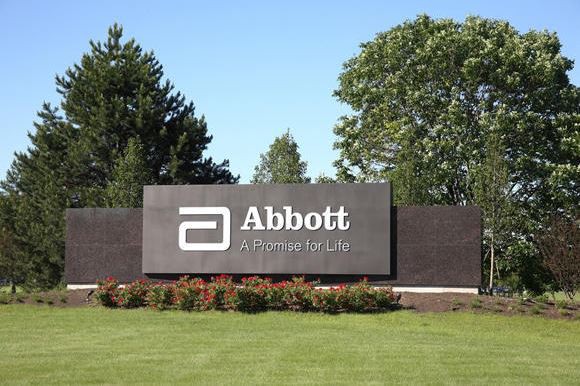 What: News of a Justice Department investigation of billing practices at one of Alere's(NYSE:ALR) businesses sent the stock tumbling at the market's close yesterday, but it had rebounded by 21.5% at 2 p.m. EDT today.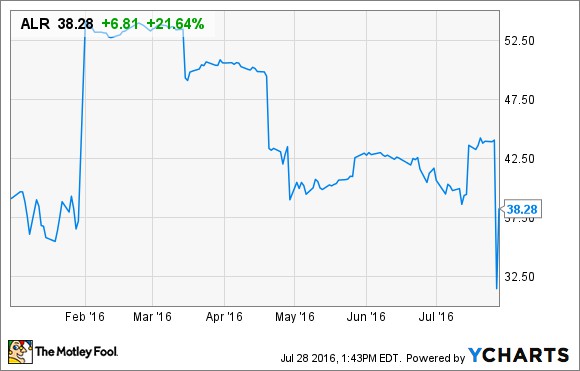 So what: Alere investors have been holding their collective breath awaiting the completion of Abbott Labs' (NYSE:ABT) proposed takeover of Alere. Earlier this year, Abbott Labs agreed to buy the testing company for $56 per share in cash.
Rumors that the deal could unravel surfaced in April, when accounting woes led to Abbott Labs' management offering up what many viewed as tepid support to go forward with its acquisition. The company reportedly recorded some revenue in Africa and China incorrectly and that's kept it from filing an annual report as well as first-quarter report with the Securities and Exchange Commission.
However, Alere's management said earlier this month that it was close to finalizing the review of its accounting practices and that it would soon bring its filings current. The company determined it had inappropriately recorded some sales that would require restating 2013, 2014, and 2015 financial results, but the restatements aren't expected to be material, according to the company.
That revelation helped dispel fear that Alere's merger is in jeopardy, but recent gains were quickly...
More