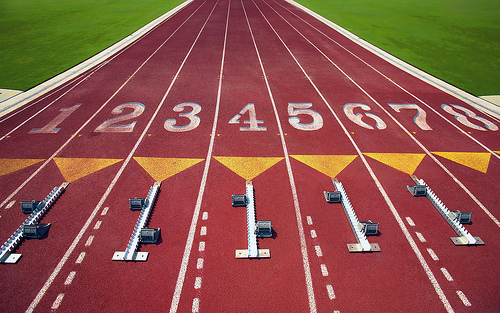 Nick Symmonds, an award-winning track and field athlete, will not be joining the United States Track and Field Team, all because of Nike (NYSE: NKE).
After qualifying for the USTF team by winning the 800 meters at the US Trials, according to USA Today, the star athlete decided not to join the team after disputing with the contract he was required to sign. The contract obligated athletes to attend all team events in the mandatory Nike year.
Symmonds is currently sponsored by Brooks.
ESPN reported Symmonds comments about the required contract through a representative, according to USA Today.
"[Symmonds] is doing this because he thinks runners who make the national team deserve a salary. He says he won't make more than $13,000 this year from USATF. Geer disputes that, saying a Tier 1 athlete like Symmonds, who qualifies based on ranking and results at the last Olympics, will earn $25,000 in stipends and benefits."
USTF recently signed a 23-year contract with Nike, reportedly handing over approximately $20 million per year. Athletes receive about 8% of that cut, equaling about $2.5 million.
According to USA Today, other athletes, including track and field star Lolo Jones, supported Symmonds in his decision to not sign the contract.
I have to applaud Nick Symmonds for his decision to, as Jones referred to it, support himself and other athletes as well. The athletes are, obviously, at the very core of the sport, and deserve to be compensated, and compensated fairly.
The advertising deals that the various Olympic teams make with sponsors and advertisers make are enormous, and unfairly compensating the athletes is utterly unfair.
For more business and financial news, click here.
*This is editorial content and expresses the opinion of the reader.