Young people of all races and ethnicities were not employed in 2013 at the rate they were a generation ago, according to data reported today by the National Center for Education Statistics, a division of the Education Department. Americans aged 20 to 24 who did have jobs were paid $4,800 less in 2012 than they were in 1980, when adjusted for inflation.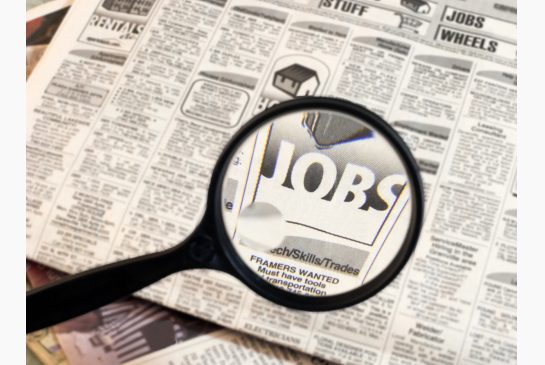 "We continue to have a job skills mismatch—that we're not training young people with the knowledge, abilities, or even credentials they need to enter the labor market," said Jennifer Brown Lerner of the American Youth Policy Forum, an education policy nonprofit, in a CSPAN interview today.
Seventy-one percent of people aged 20 to 24 participated in the labor force in 2013, down from 77 percent in 1980. Those who had a job earned about $17,500 per year in 2012, compared with an inflation-adjusted $22,300 in 1980.
The data come from a study, conducted by several federal agencies and released in July, that found that "earnings have declined since 2000 for young adults at all levels of educational attainment." Income declined most sharply for people who had some college education but never completed their degree, dropping from $21,330 per year to $15,640 from 2000 to 2012.
More youth, however, are advancing their education, according to the report. In 2012, more than 40 percent of people aged 18 to 24 were in college, up from about a quarter of that group in 1980. Women and men were also more likely to have a high school diploma than they were three decades ago.
Young adults "are much less likely to have had job experiences while they were in high school than they were years ago, so that could be one factor in terms of preparation for their first big job after high school," said the NCES's Tom Snyder in the CSPAN broadcast.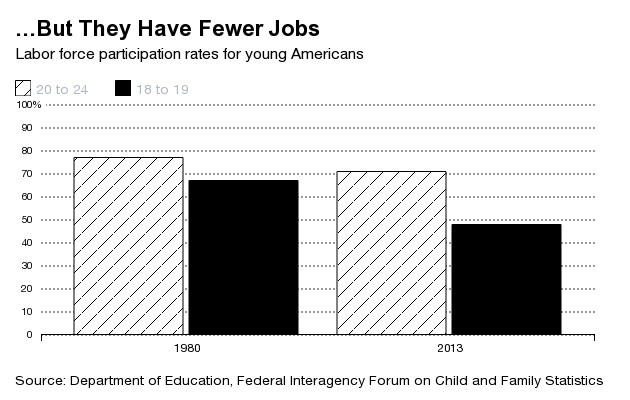 More on the data can be found in the full "America's Young Adults" report, produced by the Federal Interagency Forum on Child and Family Statistics.
The takeaway: Young Americans are more educated than ever but are still having a tougher time finding jobs than in the past.