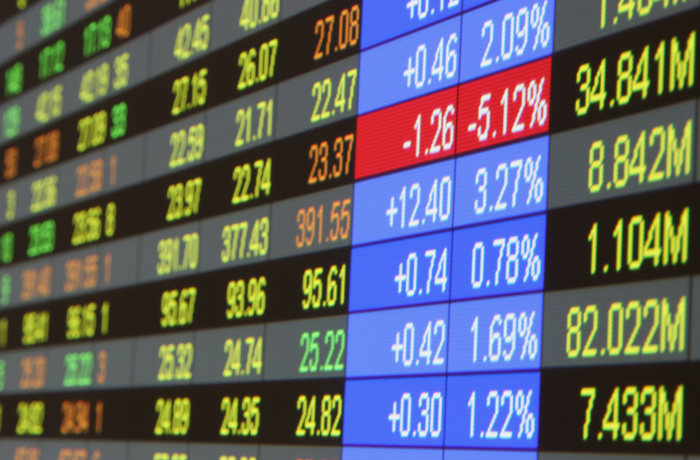 A total of ten S&P 500 companies are reporting earnings today, including Chipotle Mexican Grill Inc. (CMG), Netflix Inc. (NFLX) and Botox-maker Allergan Inc. (AGN).  While Allergan reported before the opening bell, Netflix and Chipotle will report after the closing bell.  
Allergan shares were up as much as 2% in early trading after better-than-expected second-quarter profit and sales.  The company also said it is cutting 1,500 jobs, or 13% of its workforce, in a restructuring.  The company said it earned $417.2 million, $1.37 a share, in the second quarter up from $359.9 million, $1.17 a share, in the same period a year ago.
Even though much of the Nasdaq heavy weights like Apple, Google and Microsoft are down, Netflix is up 1% ahead of earnings.  Analysts surveyed by FactSet estimate that Netflix will earn $1.14 a share on $1.34 billion in revenue.  Netflix's earnings will focus on the company's growth in streaming subscribers, and Netflix has estimated it will add 1.46 million new subscribers during the quarter.
Chipotle Grill on the other hand is down over 1% intraday ahead of earnings.  Analysts expect the company to report earnings per share of $3.09 and quarterly revenues of $989.7 million.  Bad weather and rising food costs in the first quarter led Chipotle to raise its costs for the first time in three years.  It will also be interesting to see how much insight they provide about their other two chains they're expanding, south-east Asian concept restaurant ShopHouse and pizza restaurant Pizzeria Locale.
Tomorrow will be another great day for earnings with Apple, Microsoft, Comcast and McDonald's all reporting.