Following the resignation of Sean Spicer (over the hiring of Anthony Scaramucchi), Deputy White House press secretary Sarah Huckabee Sanders is scheduled to give the White House's first on-camera press briefing since June 29 at 2pmET.
Grab your popcorn...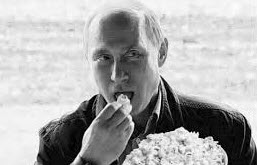 Since Sean Spicer will be absent, we thought this "best of" compilation might satisfy some who miss him...
R.I.P. Sean Spicer as White House Press Secretary, 2017 - 2017 pic.twitter.com/y7QmJAroYH

— The Daily Show (@TheDailyShow)

https://twitter.com/TheDailyShow/status/888435212874649604
UPDATE: White House Press Secretary Sean Spicer says he will stay on through August.

It's been an honor & a privilege to serve

https://twitter.com/POTUS

https://twitter.com/realDonaldTrump

& this amazing country. I will continue my service through August

— Sean Spicer (@PressSec)

https://twitter.com/PressSec/status/888454528550490114
Live Feed (due to start at 2pmET)...