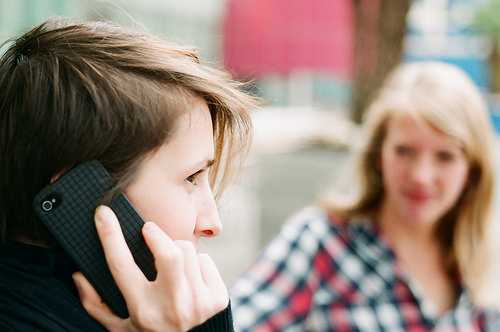 Shares of T-Mobile, Inc. (NYSE: TMUS) may have ended their rally today, trading down 2.67% after opening at $42.43. The shares rallied last week, hitting a 52-week high of $43.43, up a total of 2.13% through the week. Over the past month, shares have seen highs of almost 7%.
Further, the company reported insider buying in recent weeks, with Executive Vice President and Chief Financial Officer Carter J. Braxton II ridding 34,847 shares at $41.26 each which reached a total of $1,437,787.
Competing for the iPhone 6s
Apple's newest product, the iPhones 6S and 6S Plus (NASDAQ: AAPL), released September 25, have proven themselves to be top sellers, which is a big issue for some of the country's biggest carrier services, including T-Mobile. Recently, the company announced its customers can lease the device for just $5 per month, however, that huge promise didn't come without stiff competition.
Shortly after, rival carrier Sprint (NYSE: S) announced it would allow its customers to lease the devices for just $1 per month. For both carriers, these prices are exclusively for the 16GM products, increasing about $5 for $64 GM and $10 for 128GM.
According to The Motley Fool, Sprint's move in particular is part of the company's "iPhone Forever" program, which allows customers to lease the newest Apple phones when they are released for a monthly fee. Sprint's subscribers have been fleeing lately, evidenced by its lowest churn rate ever reported in Q1 of this year.
Perhaps the competition between T-Mobile and Sprint over the coveted iPhone customers will make the switch for a better long-term deal.
Updates for Samsung Pay
Samsung Pay, the rival technology company's answer to the highly popular Apple Pay and Google Wallet, launches today and T-Mobile is ready to go. Over the past few days, the carrier has sent out updates to a number of its carried Samsung (XETRA: SAME) devices, ensuring customers will be able to use the service at the launch.
These devices include the Galaxy Note 5, Galaxy S6 Edge, Galaxy S6 Edge and the Galaxy S6.
For more business and financial news, click here.