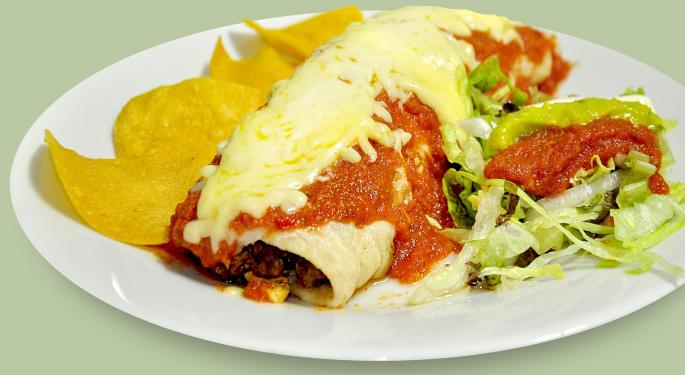 In Friday's session, El Pollo Loco Holdings LOCO 6.14% shares are bucking the steep broad market decline, trading higher by $0.80 at $14.52.
The catalyst for rally is news the restaurant chain will replace American Science & Engineering Inc. ASEI 0.03% in the S&P SmallCap 600 after the close of trading on Monday, September 12.
What Does The News Mean For Investors?
Fund managers using the SmallCap 600 index as trading vehicle must add the issue to their own portfolio in order to replicate the returns of the index. Managers who already own the issue for some other reason will have to make sure the size of their position corresponds to the issue's new weighting in the index.
Fund managers that don't own the issue will be forced to purchase shares of the issue before the conclusion of trading on Monday.
How Similar News Impacted Charter Shares...
As an example of similar price action in another issue, one should take a look at the chpart of Charter Communications CHTR 0.85%, which was recently added to the S&P 500 on September 7.
The announcement was made after the close on August 31, when it ended the session at $257.21 and rallied to $268.82 the following day. The issue didn't peak (at $279.95) on an intraday basis until September 6 and posted its all-time closing high of $277.56 on the day it was added.
Now that the artificial buying has ended, the issue has slumped back to the $266 area but is still above its closing price the day before it was added to the index ($257.21).
© 2016 Benzinga.com. Benzinga does not provide investment advice. All rights reserved.