Marriott International will pay $12.2 billion to acquire Starwood Hotels & Resorts Worldwide Inc. HOT, -0.92% the hotel operators said Monday. Boards of both companies have unanimously approved an agreement for a merger, which will create the world's largest hotel company. 
The combined company will have 5,500 hotels with 1.1 million rooms in total, in more than 100 countries, it noted. Marriott will pay $11.9 billion in stock and $340 million in cash under the deal. 
Starwood shareholders will receive 0.92 shares of Marriott Class A common stock and $2.00 in cash for each fully diluted share as of Sept. 30. The transaction values each Starwood share at $72.08, including the $2 cash per share.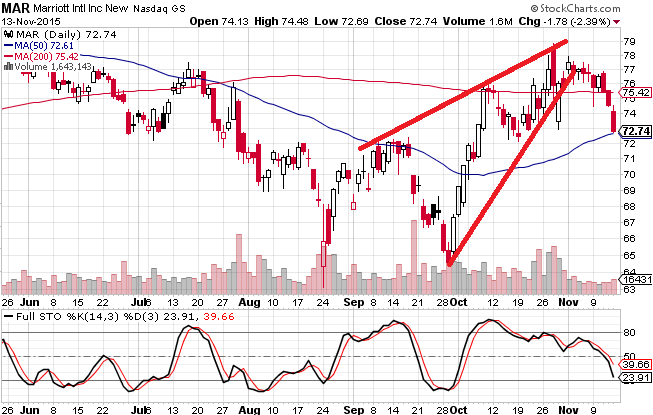 Clearly we can buy Starwood stocks... But what to do with Marriott stocks? Sell?