Despite a modest bounce in the headline Consumer Comfort index, the under-currents are ugly. The "state of the economy" and  "personal finances" surveys tumbled to 2 month lows. But the biggest crashes in comfort were among two interesting cohorts - black Americans' comfort plunged to its most uncomfortable relative to white Americans in 2 months...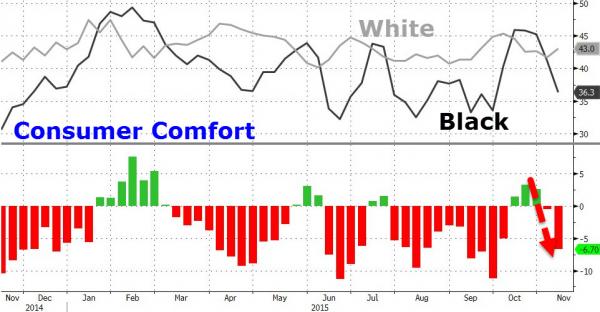 and 35-44 year olds saw comfort crash the most in 13 months to 3-month lows.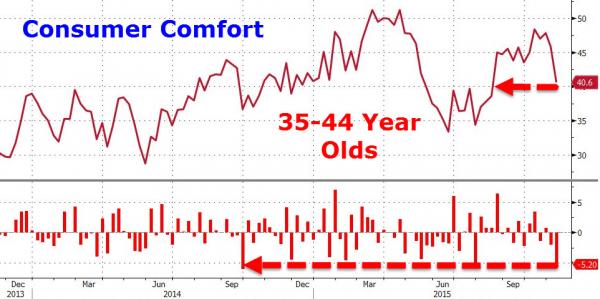 So it appears, if The Fed is to reinvigorate animal spirits, it needs to focus on black Americans between 35 and 44 years old...
Charts: Bloomberg