West Texas Intermediate traded near the lowest price in 17 months and London's Brent was at the weakest since June 2012 after crude stockpiles surged more than forecast in the U.S., the world's largest oil consumer.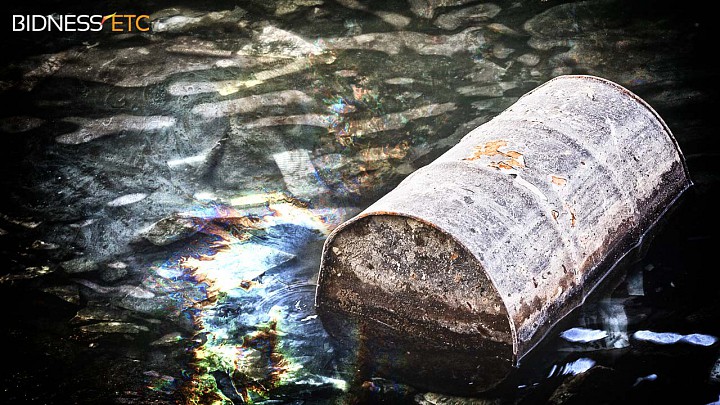 Futures were little changed in New York after the biggest loss since September. Crude inventoriesexpanded by 5 million barrels last week, the Energy Information Administration reported yesterday, exceeding a 2 million increase projected in a Bloomberg News survey. Brent is down more than 20 percent from its recent peak, meeting a common definition of a bear market, as global supplies rise amid signs of slowing demand.
"It's supply, and it's also a weakening in Europe and China," said Jonathan Barratt, the chief investment officer at Ayers Alliance Securities in Sydney who predicts investors may sell West Texas contracts if prices climb to about $90 a barrel. "I think $85 is the absolute rock bottom."
WTI for November delivery was at $87.56 a barrel in electronic trading on the New York Mercantile Exchange, up 25 cents, at 3:28 p.m. Sydney time. The contract slid $1.54 to $87.31 yesterday, the lowest close since April 2013. The volume of all futures traded was 56 percent above the 100-day average.
Brent for November settlement was 21 cents higher at $91.59 a barrel on the London-based ICE Futures Europe exchange. The European benchmark crude traded at a premium of $3.95 to WTI. The spread closed at $4.07 yesterday, the widest in two weeks.
Global Supplies
WTI has declined 11 percent this year amid accelerating output from producers including the U.S. andRussia. The Organization of Petroleum Exporting Countries, which supplies about 40 percent of the world's crude, pumped 30.935 million barrels a day in September, a Bloomberg survey of producers and analysts show. That's the highest level in 13 months.
U.S. production increased to 8.88 million barrels a day in the week ended Oct. 3, the most since March 1986, according to the EIA, the Energy Department's statistical arm. Crude inventories expanded to 361.7 million, compared with a five-year average of 355 million.
Gasoline stockpiles rose by 1.18 million barrels to 209.7 million last week, the EIA said. Distillates, including heating oil and diesel, climbed by 439,000 barrels to 126.1 million.
The world's economy will grow by 3.8 percent in 2015, the International Monetary Fund said on Oct. 7., compared with a July forecast of 4 percent. Global oil consumption will gain 1.3 percent to 93.8 million barrels a day next year, the International Energy Agency said on Sept. 11, reducing its estimate by 165,000 a day.
WTI's 14-day relative strength index is at about 33, compared with 32.1 yesterday, the lowest level since Aug. 25, data compiled by Bloomberg show. Investors typically buy futures when the RSI drops to less than 30, which signals that the market is oversold. Brent's reading is below that threshold for an eighth day.