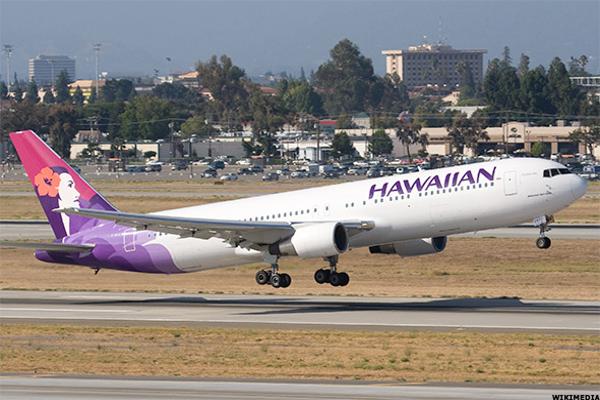 NEW YORK (TheStreet) -- Hawaiian Airlines (HA) has a produced 63% earnings growth and 4% revenue growth for its second quarter earnings, in an environment that hasn't been good to other major airlines, CNBC's Sara Eisen reported on "Power Lunch" Friday afternoon.
Hawaiian Airlines saw strong demand for a Hawaii vacations from every geographical center that the company operates in, it saw low competitor capacity, benefited from the high value of the U.S. dollar compared to foreign currencies, and low fuel costs, Hawaiian Airlines CEO Mark Dunkerley told CNBC.
"It is really a pretty good...
More