FedEx just announced fiscal Q3 results and it's quit disappointing. FedEx earned $1.23 per share which below the estimation at $1.46.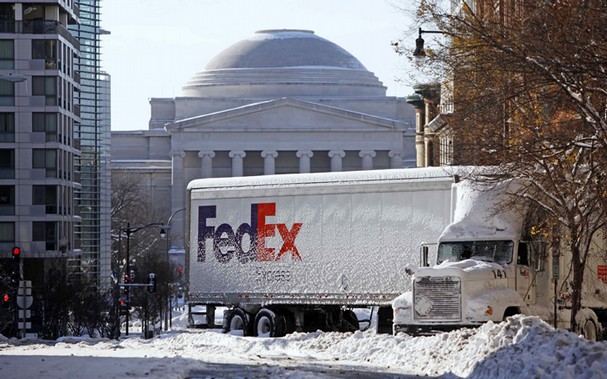 The company said that we got the brutal winter this year and it disrupted company's operating income by $125 million.  Shipping volume has been decreasing and increasing cost due to unusually severe winter storms.
Revenue is at $11.3 billion which short of the $11.43 billion forecasted by analysts.
The segment's operating profit increases by 14% because of lower pension cost and other cost reductions.
CEO Fred Smith believes that on the days when is normal seasonal conditions, the volumes will be solid and service level will be higher than this particular quarter for sure.