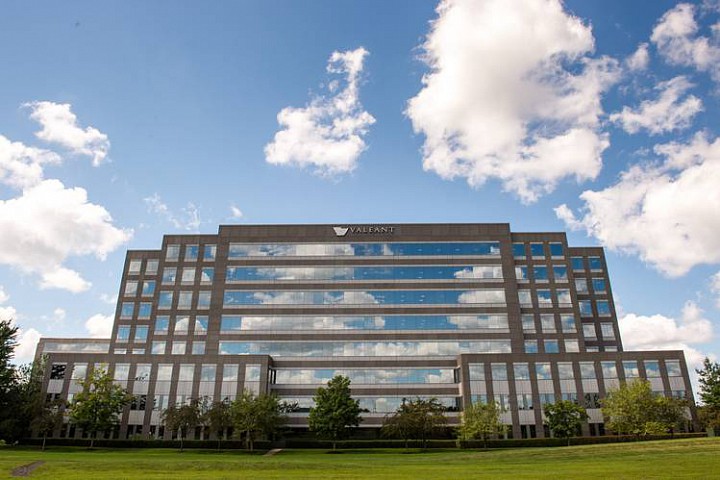 The lawyers, in the U.S. attorney's office in Manhattan, are pursuing an unusual legal theory, previously unreported, that Valeant and a closely linked mail-order-pharmacy, Philidor Rx Services LLC, allegedly defrauded insurers by hiding their close relationship, the people familiar with the matter said.
In a statement emailed by a Valeant spokeswoman, the company said Wednesday: "Valeant has been cooperating and continues to cooperate with the ongoing Southern District of New York investigation."
A spokeswoman for the U.S. attorney's office declined to comment.
The probe is expected to be the most serious Valeant currently faces, and could lead to criminal charges against former Philidor executives and Valeant as a company, one of the people said. The investigation could conclude as soon as this year, the person said, adding that the timetable could also slip.
Prosecutors are investigating whether Philidor, now defunct, made false statements to insurers about its ties to Valeant, that person said. Philidor helped patients get insurance coverage for higher-priced Valeant drugs, for example for toenail fungus or acne treatment, instead of cheaper alternatives. At issue is whether insurers thought Philidor was neutral rather than in the service of Valeant, the person said.
Lawyers for Philidor in an April 2016 letter to a Senate committee said Philidor's conduct was "agnostic" to its ties to Valeant and it dispensed drugs that "mirrored the independent judgment" of prescribing doctors.
The government lawyers are also examining some of Philidor's business practices, including rebates and other compensation provided by the pharmacy to customers who used Valeant products, as well as Philidor's efforts to seek reimbursement from insurers, the person...
More