The Indian coast guard seized 1,500 kilograms of heroin, the largest bust ever uncovered by authorities in any county, after commandeering a shady Panama-flagged vessel sailing in the Indian Ocean.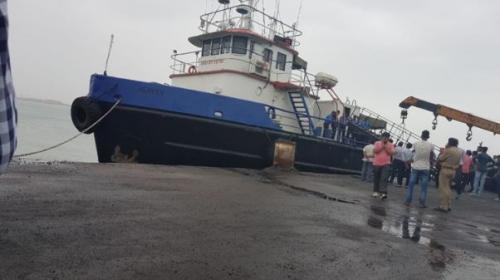 The vessel, which was operating under the name MV Henry, was intercepted off the Gujarat coast near the city of Porbandar, according to Reuters. Crewmembers said the ship was sailing from Dubai to Alang, a town in Gujarat known for shipbreaking.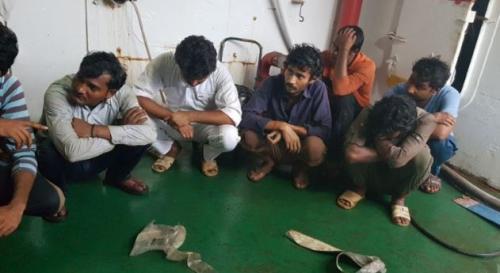 The Indian Times published a description of the encounter between authorities and the ship's crew, as well as a video taken by the Coast Guard.
"When quizzed, the master of the ship said that the vessel had no documents as it was headed to the Alang ship-breaking yard in Bhavnagar to be broken.

The vessel was subsequently detained and was tugged to the Porbandar port on Sunday where the authorities during inspection found the vessel to be carrying 1500 kgs of heroin."
Eight Indian nationals were also found aboard the ship. They have been brought in for questioning by authorities and are currently under investigation.
According to the BBC, citing a UN report on the international drug trade, India is part of a transit route, due to its proximity to Afghanistan. Smugglers take the heroin across the Indian Ocean to eastern and southern Africa. India also has a severe heroin problem in the state of Punjab, which is in the border with Pakistan.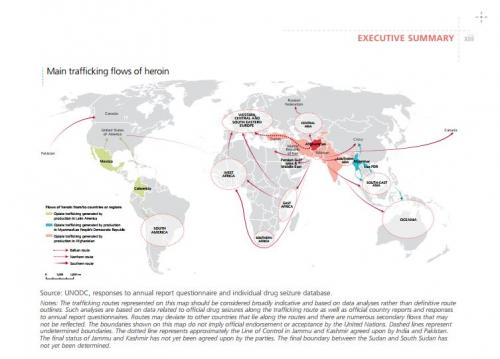 In an earlier story about Punjab's drug epidemic, which is similar in many ways to the crisis in the US, the BBC reported that 53% of the state's drug users prefer heroin.