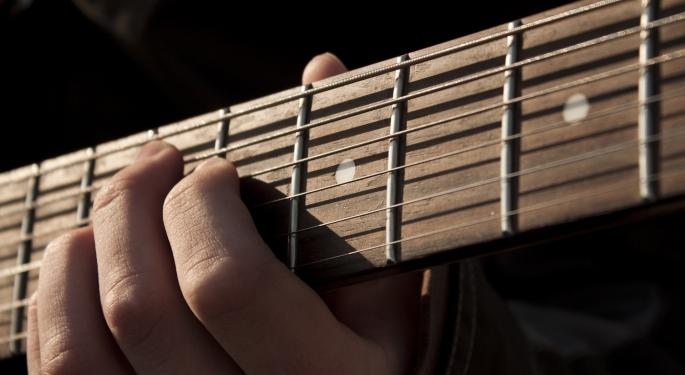 After boasting success in its Whole Foods Market WFM 0.02% mission, Jana Partners is moving in on another household name.
The investor initiated a position in Pandora Media Inc P 3.48% in early June and, despite its reputation for activism, indicated in a meeting with Pandora management the move was "not an activist run," according to a person familiar with the matter.
"They have a long history of investing alongside Liberty – e.g. Formula 1 and Charter – and as stated in their letter, believe [P] is one of the few unique opportunities they have seen in the last several years with limited downside, and potential for a multiple return on their investment," the source told Benzinga.
Jana's investment was first announced early Monday by Bloomberg, which noted uncertainty in the size of the stake.
"Our information suggests their stake is between 5 and 10 percent but expect them to file a 13 F [or] G confirming the stake in accordance with regulatory guidelines," the source told Benzinga, noting that the filing deadline has not yet passed.
The investment follows Pandora's failed attempt to sell itself, an effort that culminated in early June with the raising of $480 million from Sirius XM Holdings Inc. SIRI 0.73% and a $200 million sale of Ticketfly to Eventbrite.
A Reuters source said Jana intends to emphasize growth in ad revenue.
© 2017 Benzinga.com. Benzinga does not provide investment advice. All rights reserved.
Source