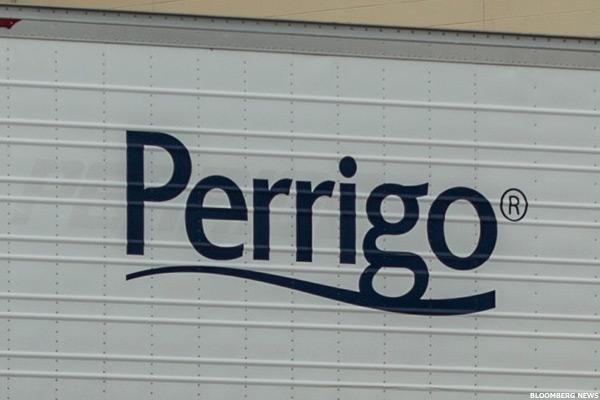 Perrigo (PRGO) , the Dublin-based manufacturer of over-the-counter drugs, announced Monday it will divest its royalty stream for multiple sclerosis drug Tysabri to an affiliate of Royalty Pharma for up to $2.85 billion.
The agreement calls for Royalty Pharma to pay $2.2 billion in cash up front and as much as $650 million in potential milestone payments.
The sale follows a campaign launched in September by activist fund Starboard Value, which ultimately gained five director seats on the company's board and its founder, Jeff Smith, a spot on two critical strategic review committees. Perrigo also agreed to review of strategic alternatives for the Tysabri royalty stream.
Perrigo CEO John Hendrickson said in a statement Monday, "We are pleased to have reached an agreement that maximizes the value of this non-core asset."
Although the overall sale will be dilutive to adjusted EPS, Hendrickson said "the significant upfront cash component will allow us to de-lever our balance sheet, which supports our investment grade financial policy, and better positions Perrigo to pursue our strategic plan."
The transaction also "furthers our stated strategy to enhance our portfolio and focus on our consumer-facing and Rx businesses," he said. "This is a meaningful step in our portfolio review process and I am confident that the Board and management will continue to focus on creating value for shareholders."
Royalty Pharma's CEO, Pablo Legorreta, said Tysabri "is a product we have followed for many years, serving an important need in patients suffering from multiple sclerosis. We are excited to have a royalty interest in this critical therapy."
Royalty Pharma will acquire all of Perrigo's rights to receive Tysabri royalty payments from January 1, 2017 onward.
Royalty Pharma will pay a cash purchase price of $2.2 billion at closing, plus additional payments of $250 million if the royalties earned on global net sales of Tysabri meet specified thresholds during 2018 and $400 million if they meet specified thresholds in 2020.
Perrigo received legal advice from a Wachtell, Lipton, Rosen & Katz led by corporate partners Igor Kirman and Victor...
More