Twitter is reportedly in talks with Apple to place the Twitter app on Apple TV.
The move has more symbolic importance than financial, but it could be a game-changer.
Can Twitter become the Netflix of live content streaming?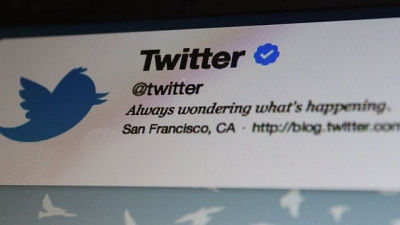 Shares of San Francisco, California-based micro-blogging service Twitter (NYSE:TWTR) have rallied strongly after an initial post earnings correction, piling on massive gains of over 32% since. With the initial gains coming on the back of buyout rumors, Twitter shares gained a substantial 6.7% in yesterday's trading session, after reports of its talks with Apple (NSDQ:AAPL) to be on Apple TV were all over the media. Why does Apple TV matter?
Does Apple TV Really Matter?
There's no official word on this yet, but Twitter is reportedly in talks with Apple to bring the Twitter App to Apple TV. According to a report in March 2016, Apply TV only has about 23 million Monthly Active Users (MAUs) globally, implying that its audience is less than a 10th of Twitter's.
So, rather than the financial impact of being on Apple TV, the news is of significance for other reasons. For Twitter, the move likely signals an even larger shift towards live video streaming of sports, news and other events, which could significantly aid engagement levels on the platform.
Twitter, which has been working to bring a whole lot of live streaming content onto its platform has registered some important wins lately. For starters, Twitter outbid its significantly larger rival Facebook to bag rights to live stream 10 NFL games this season. Twitter reportedly spent $10 million to acquire streaming rights to the...
More