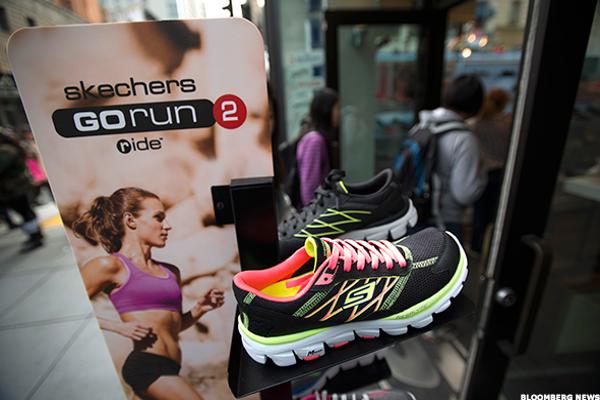 NEW YORK (TheStreet) -- Shares of Skechers (SKX) are higher by 1.41% to $32.38 on Wednesday afternoon, as the company expects to post 2016 second quarter results after the closing bell tomorrow.
Analysts surveyed by Thomson Reuters expect the Manhattan Beach, CA-based footwear retailer to report 52 cents per share on revenue of $888.9 million for the quarter.
In 2015, Skechers posted earnings of $1.55 per share on revenue of $800.5 million for the second quarter.
Additionally, Adidas (AG) filed a lawsuit against Skechers last week alleging the company stole its "Springblade" concept for a similar "Mega Flex" shoe...
More