Risky, speculative, uncertain.
All these words apply to investing in marijuana stocks. But if you're looking to buy marijuana stocks in the New Year, GW Pharmaceuticals (NASDAQ:GWPH), Corbus Pharmaceuticals Holdings (NASDAQ:CRBP), and Insys Therapeutics (NASDAQ:INSY) might be your best choices. Here's why these three rank among the top marijuana stocks to buy in 2017.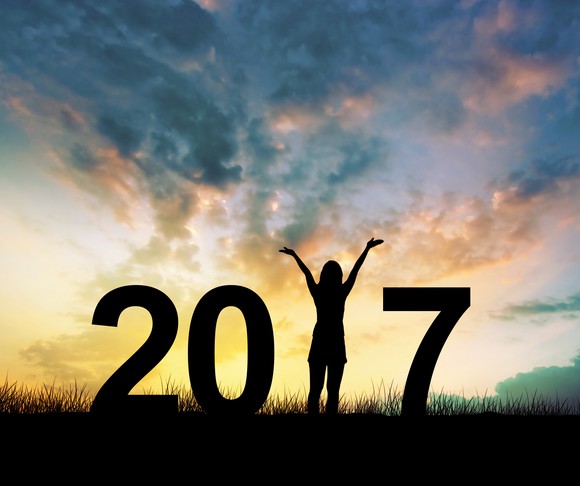 Promising epilepsy treatment
There has been one success after another for GW Pharmaceuticals' cannabidiol drug Epidiolex. In March, the biotech announced positive results from a late-stage study of the drug in treating seizures associated with Dravet syndrome, a rare form of epilepsy that occurs in infants. Three months later came news of more positive results from a study of Epidiolex in treating seizures associated with Lennox-Gastaut syndrome (LGS), a rare form of epilepsy that begins in childhood.
They say that bad news comes in threes, but good news might also. In September, GW Pharmaceuticals announced positive results from a third late-stage study of Epidiolex. This study also evaluated the drug in treating LGS seizures. GW Pharmaceuticals expects to file for regulatory approval in the U.S. in the first half of 2017, based on these clinical studies.
If Epidiolex wins approval, some analysts think the drug could achieve peak annual sales of around $3 billion. GW Pharmaceuticals' market cap currently stands at roughly that same amount. Should the company's epilepsy drug prove to be as successful as the optimistic projections, there's no question that GW's stock will soar.
Be aware, however, that other analysts are more pessimistic. Lower peak sales estimates for Epidiolex range from $300 million to $800 million. GW Pharmaceuticals' shares would have plenty of upward potential at the upper end of that range, but not at the low end. Of course...
More