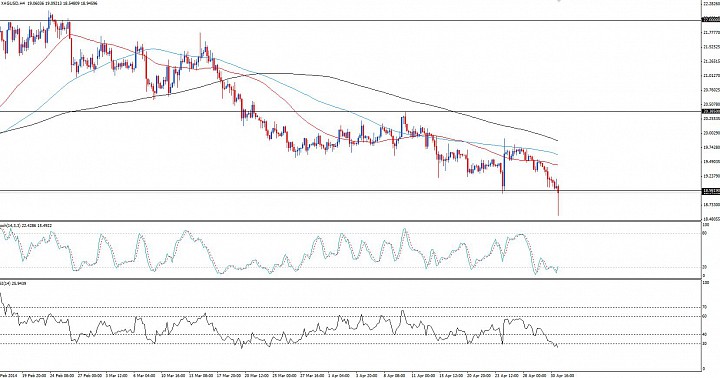 (silver 4h chart, 5/1)
Last week, we saw a sharp rebound in silver prices after it found support around 19.0. The 20.35-40 area was key and a bullish outlook would open up if price could push above it. Instead traders faded silver before it could make it to 20.0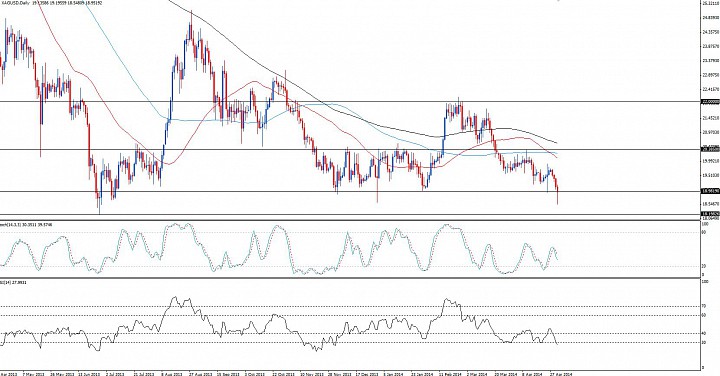 (silver daily chart, 5/1)
Support
This week, we are seeing another bearish attempt. The daily chart shows that silver is in a major support area between 18.20 and 19. The last few times price has gotten in this area, we saw the market at least push back to 20.35-40 area. With the oscillators in the daily chart in oversold levels, we should anticipate another bullish attempt toward 20.35-40.
Neutral-Bearish Market:
This bullish outlook is for a time-frame of a couple of weeks, within the context of a neutral to bearish outlook shown in the daily chart. A break above 20.40 will be needed to introduce a bullish outlook.