Manic Monday to Tempestuous Tuesday... Overheard from an algo somewhere deep in Mahwah...
Are you not entertained?
It all started in China again... (exactly as it did last Tuesday Manic Monday Becomes Turmoil Tuesday As China Rocks The Global Boat)
But in the US, what goes up on vapid volume, must come down on even vapid-er volume...notice the sells every time ES hit VWAP...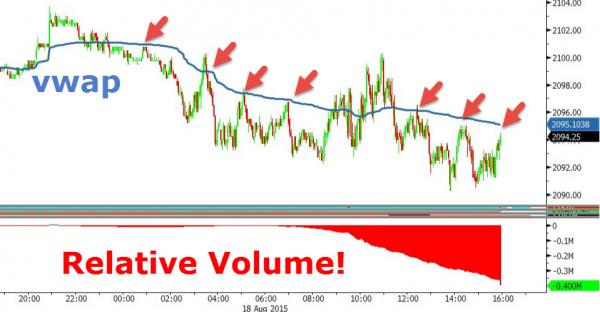 Leaving everything green for the week but small Caps dropping the most - note that for the 5th day in a row the initial kneejerk olower at the open was bid into the European close...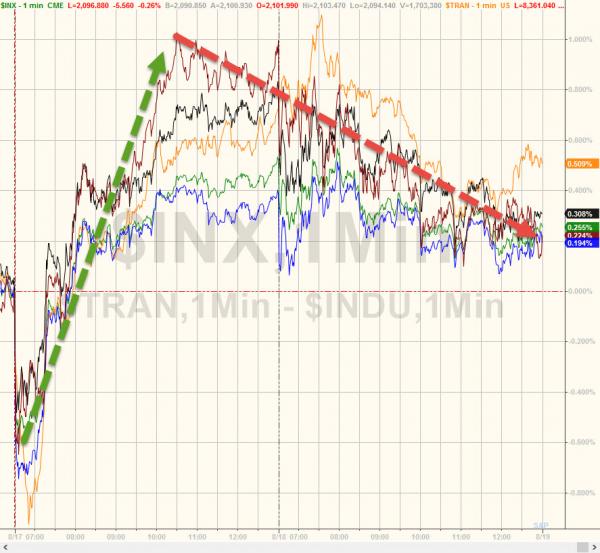 Futures for the day show the pain started in China, was ramped by 'good' housing starts data (ignore the crappy permits data) then sunk after EU close...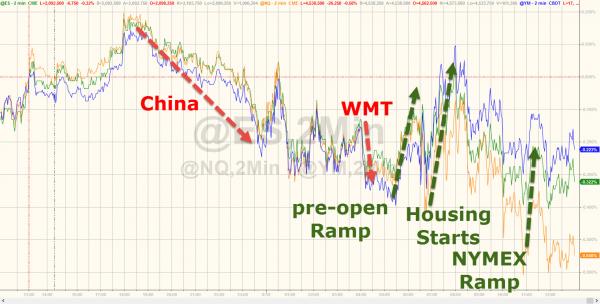 And with homebuilders the only sector in the green today (energy lower despite higher oil prices as it catches down to credit's ugly reality)...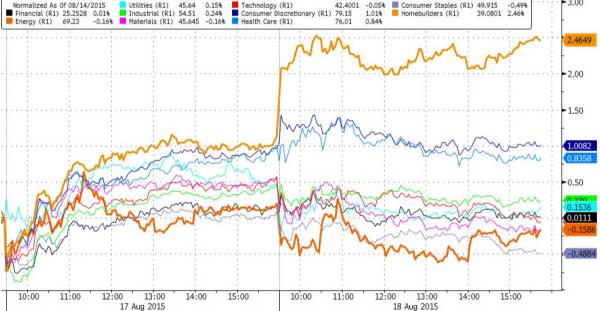 Credit protection markets continue to press wider...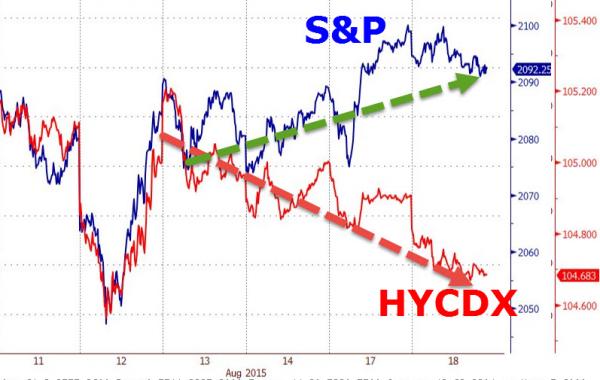 Investment Grade credit risk is at its highest since Oct 2013...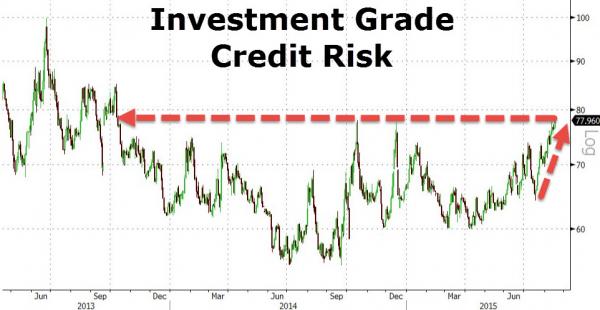 and for once equity protection is decoupling from stocks...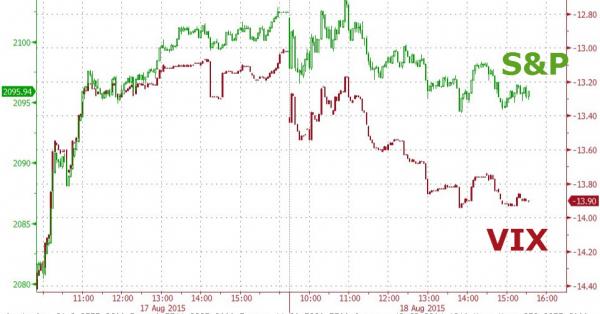 Treasury yields jumped notably intraday - pushing 30Y yields higher on the week...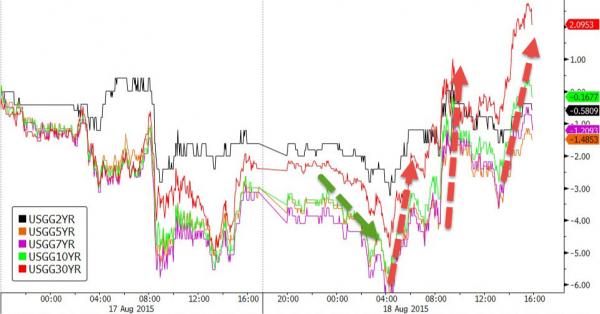 The US Dollar surged on the back of EUR weakness...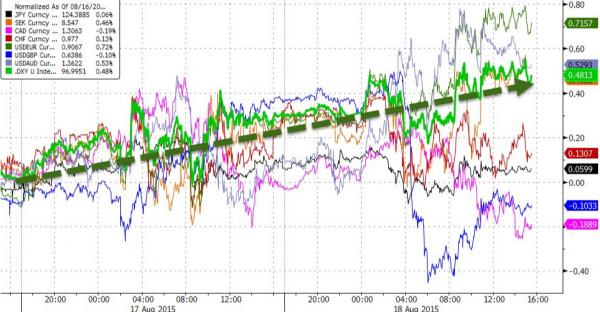 Very mixed bag in Commodities - despite the USD strength...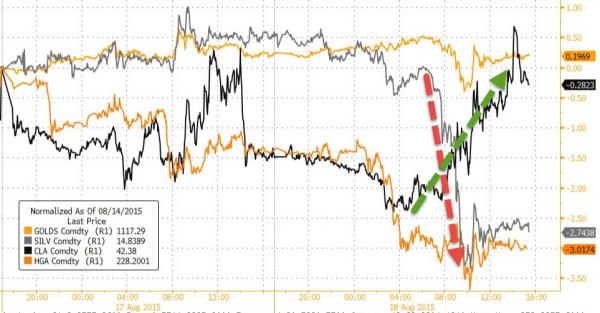 Silver was slammed off its 50DMA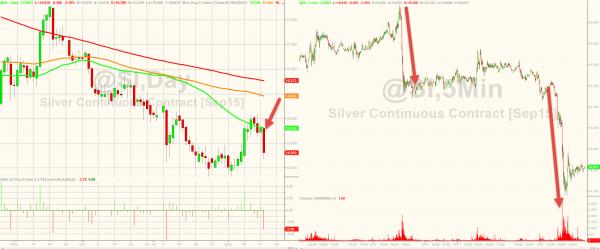 But Gold bounced back...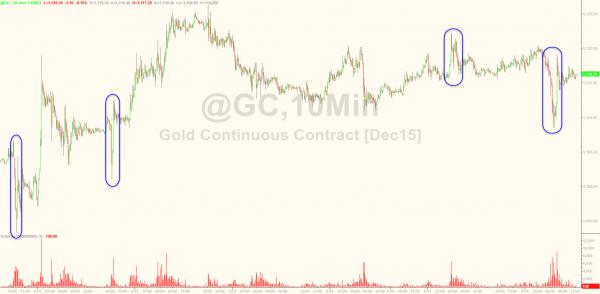 Copper was clubbed to new 6 year lows...
Finally, after yesterday's "oil crusher algo" was unleahed into the NYMEX close, today saw the "oil gusher algo" set free... (and no, there was NO NEWS!!)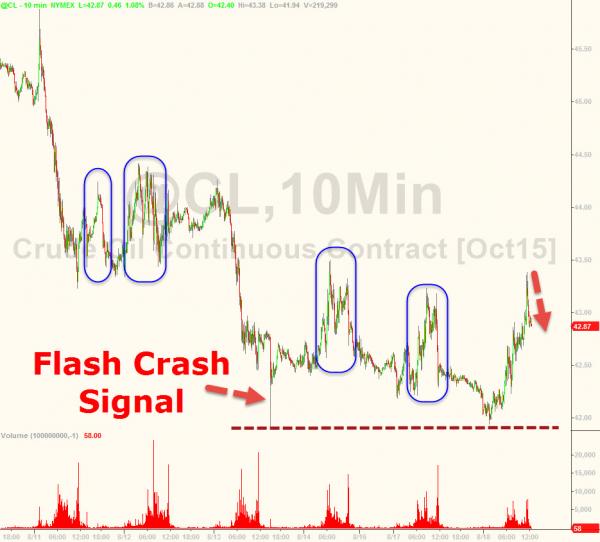 Charts: Bloomberg