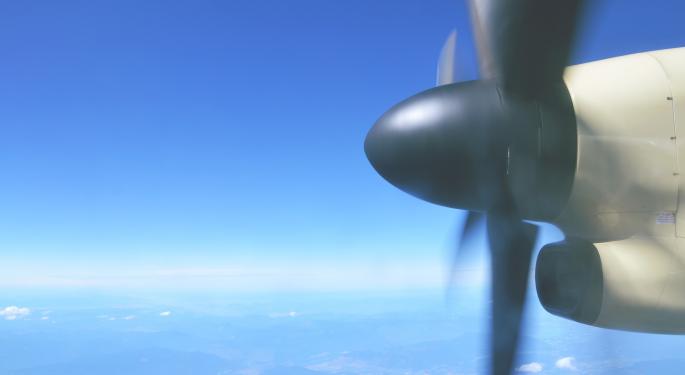 Airline stocks are moving higher Tuesday due to weak crude oil futures. The outlook of the industry remains favorable with oil prices staying relatively low, and the industry as a whole is moving higher as a result.
A new executive hire was also revealed, as United Continental Holdings Inc UAL 9.24% hired Scott Kirby, former President of American Airlines.
Related Link: United Airlines' New President Hire Is An 'Overwhelming Positive' Says Credit Suisse
Here's a look at how some major airline stock are moving:
United Continental - up 9 percent at $51.18
Airbus Delivers First A320 NEO
Airbus Group also announced it has delivered its first Airbus A320 NEO to South American airline provider LATAM Airlines Group SA LFL 0.42%. The new plane is expected to be welcomed addition to the industry because it's a smaller plane with better fuel efficiency and longer range. This allows companies to open up new routes that weren't necessarily feasible in the past.
© 2016 Benzinga.com. Benzinga does not provide investment advice. All rights reserved.