2016 will be a watershed year for the online payments industry. People across the globe are using their mobile devices and other internet services to do everything from checking out at the grocery store to paying for coffee at Starbucks, to sending rent payments. Mobile wallet services introduced by tech companies such as Apple and even Facebook are causing us to rethink the logistics of money.
One company has been at the forefront of this digital revolution, and although competition is growing in this space, it's managed to stay ahead and innovative, delivering profits for investors along the way.
PayPal (PYPL) began as Confinity, a security software company. In 2000, it merged with X.com, an online banking company founded by Tesla's Elon Musk. In 2002 it had its IPO and was scooped up by eBay to become the official method for paying for winning bids on the online auction house. Last July, PayPal it was spun off into a completely independent company.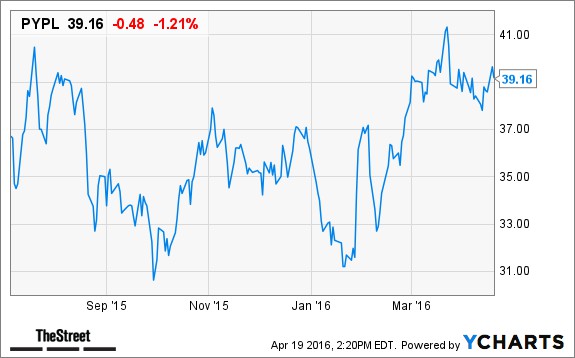 Starbucks, Apple, Facebook and PayPal are holdings in Jim Cramer's Action Alerts PLUS Charitable Trust Portfolio. See how Cramer rates the stock here. Want to be alerted...
More