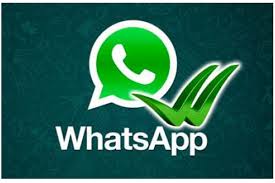 As anyone who's worked with Mark Zuckerberg can attest, Facebook is always his preferred communication app. But when Zuck began exploring adeal to buy Oculus VRearlier this year, he went with an alternative.
Brendan Iribe, the CEO of the virtual-reality headset maker, didn't have the Facebook or Messenger apps installed on his phone. So Iribe suggested they use WhatsApp instead. Their conversations began just afterFacebook announced its $19 billion acquisitionof the company, and Iribe figured Zuckerberg might as well try to get his money's worth.
Because Oculus is based in Irvine, California, it was harder for Zuckerberg to woo Iribe with hisusual walking meetingsthrough scenic Silicon Valley. Text messaging was crucial, and for as busy as Zuck is, he's very responsive on WhatsApp, according to Iribe. "We did our deal basically over WhatsApp," Iribe says in an interview.
Zuckerberg's addition of WhatsApp to his deal-making repertoire illustrates what many people know to be true — that there isn't a dominant mobile messaging app. People find themselves installing multiple ones to communicate with different people. Even the CEO of Facebook needs more than one.
Facebook's deal for WhatsAppclosedtoday. Meanwhile, Iribe is visiting the social network's headquarters in Menlo Park, California, this week for meetings with Zuckerberg and other executives. When they're not chatting face-to-face, Iribe and Zuck still use WhatsApp to communicate. The Oculus CEO's phone often buzzes with thoughts Zuckerberg typed out on his phone, sent in several long-paragraph texts, one after the other.
"But after a while, it's like, maybe we should just call each other," Iribe says.