BHP Billiton (BHP.AU) (BHP) has delivered a solid fourth quarter production report, though the company's guidance that its petroleum output will fall up to 13% will embolden critics demanding the business be divested.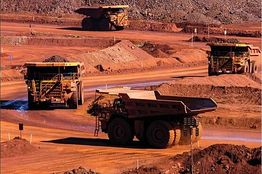 The world's largest mining company said iron ore production increased 8% year-on-year in the June quarter, while production of the steel making ingredient rose 4% to 231 million tonnes in the 2017 financial year. BHP Billiton forecast iron ore production of between 239 million tonnes and 243 million tonnes in the 2018 financial year.
Copper production fell 6% year-on-year due to the strike at its Escondida mine in Chile. BHP Billiton announced the strike had cost it $546 million before tax, or $367 million after tax. Full year production fell 16%, but the miner is forecasting an increase in production of between 25% and 35% in the 2018 financial year as...
More