Business Inventories were unchanged in August (less than the expected 0.1% rise) with manufacturers down 0.3% - bad for Q3 GDP but Business Sales tumbled 0.6% MoM (the biggest drop since January), down across the board. So clearly no inventory liquidation has started yet (so the pain is yet to come) and this has driven the inventory-to-sales ratio up to 1.37x - the highest in this cycle. The last 2 times the ratio was at this level, the US was in recession.
This trend is not your friend...
Ugly across the board...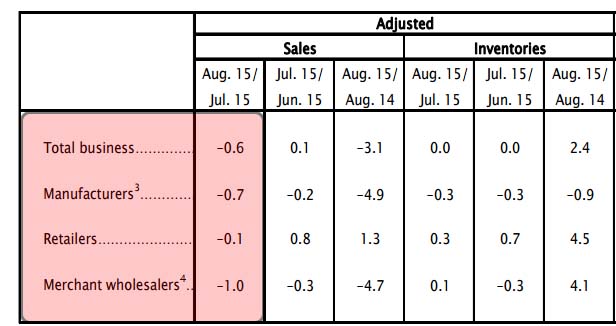 Recession?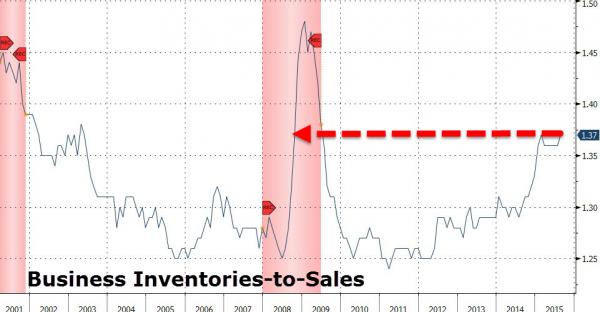 Charts: Bloomberg