The Irish retailer has landed in America, and wants to sell Forever 21 styles at Wal-Mart prices.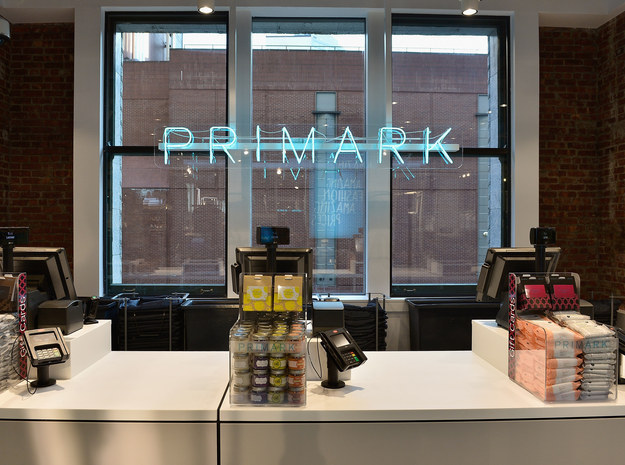 Paul Marotta / Getty Images
Fast-fashion chains like Forever 21 and H&M have transformed the American clothing industry in the past decade, pushing consumers to expect ever-lower prices on a constantly revolving array of styles.
But Primark, the latest entrant to the game, plans to go even cheaper in a world already populated by $10 sweaters and $4 leggings.
The Irish retailer has said its mission is "delivering Forever 21 fashion at a Walmart price," Goldman Sachs analysts wrote in a note on Sept. 15, without a hint of irony. At Primark first U.S. store, which opened in Boston in September, shoppers will find $7 jeans, $8 sweaters, $3.50 t-shirts and tanks tops for $1.60.
The store, the first of at least eight planned to open in the U.S. Northeast by next year, has four floors and measures 77,000 square feet; it has neon signage, video boards and phone charging stations and is, apparently, well organized.
Prices are about 40% lower than H&M's and 75% cheaper than Gap Factory, the Goldman analysts wrote — so cheap they can't be sold online. An analyst from Cowen & Co. referred to Primark as "fast fashion 2.0," while another analyst from KeyBanc predicted the chain will be "highly disruptive" to American retail in coming years.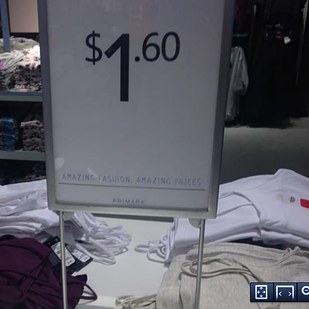 Goldman Sachs Global Investment Research
---