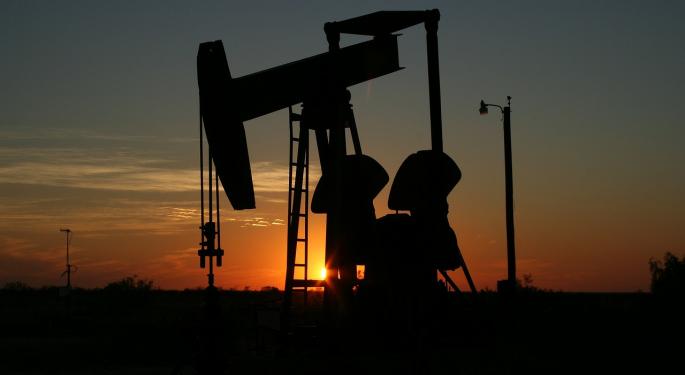 Stone Energy Corporation SGY 37.2% shares were soaring higher by more than 39.2 percent on Thursday on extremely heavy volume. Without any major company-specific news, the surge could be the result of a short squeeze.
Stone Energy is an independent oil & gas company that operates in the Gulf of Mexico region. According to shortsqueeze.com, Stone currently has an extremely high short percent of float at 31.9 percent.
Short squeezes and potential short squeezes have drawn a lot of attention in recent weeks following the incredible squeeze in shipping stock DryShips Inc. DRYS 1.08%. The shocking squeeze sent shares of DryShips from below $4 to above $100 and then back below $7 within a matter of days.
Stone Energy could be the next under-the-radar short squeeze candidate.
The surprise OPEC deal has been a catalyst for a number of oil & gas exploration and production companies. However, Stone recently reported pans to undergo chapter 11 bankruptcy. Stone reported a larger-than-expected Q3 earnings loss of $89.6 million, and it's likely that the OPEC deal is too little too late for the struggling company.
The company's largest shareholder, Thomas Satterfield, said this week that he doesn't plan to support the company's filing.
Stone Energy currently has 5.7 million total shares and nearly 1.5 million held short.
© 2016 Benzinga.com. Benzinga does not provide investment advice. All rights reserved.