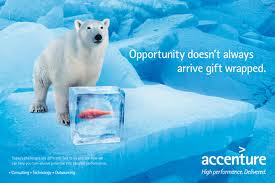 Accenture Plc, the world's second-largest technology-consulting company, forecast earnings that may fall short of analysts' estimates amid increasing competition from Indian providers.
Profit for fiscal 2014, which began this month, will be $4.42 to $4.54 a share, the company said yesterday in a statement. That compared with a $4.51 average estimate of analysts surveyed by Bloomberg. Fourth-quarter earnings were $1.01 a share, matching the average forecast, while revenue rose to $7.09 billion, beating the $6.9 billion average estimate.
Accenture fell 4 percent to $72.90 yesterday in late trading after closing at $75.87.
http://www.bloomberg.com/news/2013-09-26/accenture-forecasts-profit-that-may-fall-short-of-estimates.html
What do you think? Will shares fall today?