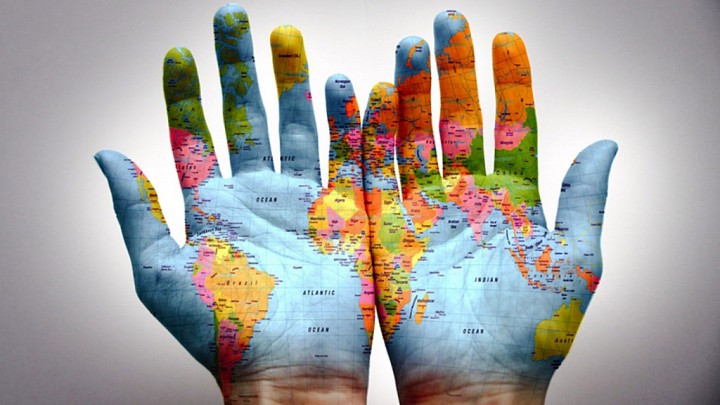 Goldman Sachs has just released a highly-prized list of 50 global stocks that can perform the best in the market ahead. "Growth stocks typically outperform in periods of solid but unspectacular economic activity," says Goldman Sachs chief US equity strategist David Kostin. The firm used a Rule of Ten methedology to draw up this list of strong growth stocks, which pinpoints companies that have: realized sales growth of 10% plus in 2015 and 2016; estimated sales growth of above 10% in 2017 and 2018; and consensus long-term earnings growth of 10% plus.
From the list of 50 stocks, we further narrowed down this list to only the 10 best stocks with a Strong Buy consensus rating from the Street. TipRanks tracks the latest market activity of over 4,700 analysts- allowing us to find the most compelling investing opportunities with the strongest Street support. We can also gauge the upside potential for these stocks based on the average price target of analysts over the last three months.
Let's take a closer look now at these 10 top stocks now:
1 JD.com (NASDAQ:JD)
This Chinese e-commerce giant is the second largest business-to-consumer online marketplace after Alibaba. And now it is busy pulling out all the stops to compete with Alibaba as the Chinese shopping extravaganza of Singles Day approaches. On November 11, Alibaba will make personalized shopping suggestions to 963 million users on Tencent's WeChat messaging platform. At the same time, JD plans to merge its membership system with Wal-Mart (which owns 400 stores in China) so users can receive the same offers and benefits from both retailers.
TipRanks reveals that JD has a Strong Buy analyst consensus rating, and average upside potential from analysts of almost 25%.
2 Expedia (NASDAQ:EXPE)
Leading online global travel agency Expedia is a key stock to track. Five-star Oppenheimer analyst Jed Kelly explains why: The company is well positioned to gain online-travel share from its leading travel brands, solid management execution, and strategic deployment of capital. We believe the HomeAway acquisition is highly accretive, based on leveraging HomeAway's unique inventory with Expedia's online optimization capabilities. As a result, we forecast superior earnings growth that should result in significant shareholder value.
His $175 price target indicates big upside of 16% from current share price. Overall the Street is optimistic on Expedia's outlook with a Strong Buy consensus rating and $173 average price target.
3 Five Below (NASDAQ:FIVE)
Discount store Five Below calls itself the "coolest company ever" with "hot stuff" at "cool prices" of between $1 to $5. And despite a fiercely competitive retail environment, Five Below is also one of the US's fastest growing retailers with over 500 stores in 32 states. So far the company has revealed that it has an impressive ability to "execute and manage trends." This can help explain why top analysts have a Strong Buy consensus rating on teen and pre-teen retailer. Even though the company is currently trading at its 52-week high, analysts are still confident that the stock has further growth ahead. Their $60 price target translates into 6.5% upside potential.
4 Amazon (NASDAQ:AMZN)
E-commerce giant Amazon looks unstoppable. Out of all the internet players, top Canaccord Genuity analyst Michael Graham says Amazon consistently offers "the most robust long-term growth opportunity." He even calls it the "black hole of retail" for the stock's ability to hoover up market share incessantly.
Ahead of Amazon's Q3 results release on October 26, Graham says: "Domestic eCommerce, driven by the Prime bundle, seems to be still early in its evolution, even as the company begins to gain traction in previously difficult categories like apparel and grocery (the latter from bolt-on acquisitions). Internationally, the story is mostly about investment, and the pace of payback in India and other geographies will become increasingly important in 1-2 years. Meanwhile, AWS seems to have settled into a sustainable competitive situation relative to Microsoft and Google, and we expect growth to remain high for the foreseeable future. Longer term, we think Amazon can continue to internally incubate large, scale-based businesses (like it did with AWS), and expect third-party shipping may be next."
In total this 'Strong Buy' stock has received 30 buy ratings in the last three months and just 2 hold ratings. Analysts are predicting, on average, big upside for AMZN of over 23% from the current share price.
5 Lam Research (NASDAQ:LRCX)
Lam Research is a booming producer of equipment for chipmakers. In the last three months, the stock has received 11 buy ratings and just 1 hold rating. Meanwhile these analysts have an average price target on the stock of $220 (7% upside potential).
One particularly bullish analyst is five-star JP Morgan analyst Harlan Sur, who is ranked #260 out of over 4,700 analysts tracked by TipRanks. He has just upped his price target from $190 to $230 (12% upside). He says Lam's recently released results and guidance are "solid", and likes the "healthy" outlook for wafer fab equipment spending growth next year. In fact, Sur believes that in general semi-cap equipment companies are set to outperform again in 2018.
6 PayPal (NASDAQ:PYPL)
This soaring online payments company is doing extremely well right now. PayPal has just received a slew of buy ratings from analysts following the release of better-than-expected third quarter results.
Five-star Cantor Fitzgerald analyst Joseph Foresi has now pushed up his price target significantly from $70 to $79 (12.5% upside). He is a fan of the stock's "above-industry-average growth rate and advantageous market positioning." For example, transaction volume growth strongly accelerated last quarter to close to 30%.
Overall the company has received 24 buy ratings vs 6 hold ratings in the last three months. Analysts have an average price target of just over $74, suggesting about 6% upside from the current share price.
7 Gulfport Energy Corp (NASDAQ:GPOR)
Gulfport Energy is one of the largest producers of natural gas in the US. The company describes itself "a leading player in the prolific Appalachian Basin" based on its success with Utica Shale rock unit.
The stock only has buy ratings from an impressive nine analysts, and upside potential of 46%. "We adjust our estimates following GPOR's 3Q17 production and pricing pre-announcements.   3Q17 production came in at ~1.2 Bcfe/d, 1.7% ahead of our estimate, while pricing realizations were in line with our estimate on a blended basis.    We view the update as positive.  We reaffirm our Buy rating and $18 PT.  GPOR remains our top pick for exposure to natural gas" says Williams Capital analyst Gabriele Sorbaro on October 23.
8 Summit Materials (NYSE:SUM)
This construction materials company owns over 171 quarries and sand deposits across the US and Canada. In the last three months the stock has received three buy ratings from analysts modelling, on average, 10% upside from current prices of just under $33.
Most encouragingly, four-star SunTrust Robinson analyst Rohit Seth recently ramped up his price target to $38 prior to the release of Q3 results. He says the new target reflects expectations of increasing cement prices. Plus Seth notes that, even with his new estimated cement price, there could be upside as capacity is near full for both SUM and its competitors.
9 Sprouts Farmers (NASDAQ:SFM)
SFM is a leading specialty player in the grocery space. The stock has been volatile following Amazon's acquisition of rival Whole Foods- but it still has a Strong Buy analyst consensus rating. The $25 price target is also bullish with 36% upside from the current share price.
"We look favorably on the management team, value positioning of the concept, and historical success in key West Coast markets such as AZ and CA. We expect an improving comp trajectory, strong results from new stores, and market share gains from struggling peers to drive further outperformance in shares." says top Oppenheimer analyst Rupesh Parikh. He assigned a Buy rating to Sprouts Farmers on October 19 with a $24 price target (27% upside). The company is currently trading at just $18.86.
10 Alphabet Inc (NASDAQ:GOOGL)
Investors are waiting eagerly for GOOGL's third quarter earnings results out on October 26 post-market close. The consensus is for net revenue of $21.9 billion and GAAP EPS of $8.32.
Top Aegis Capital analyst Victor Anthony is expecting "Alphabet to report a strong revenue quarter, with the possibility of Google Websites growth acceleration given strong partners checks, and very strong user growth at YouTube. We see overall operating margins expanding, although Google segment margins will be weighed down by continued pressure on TAC from the shift to mobile and programmatic, and investments in Cloud and YouTube content and YouTube TV. While the EU will continue to be an overhang, we see a stock that is reasonably priced relative to the near 20% normalized earnings growth over the next three years." He believes results will top Street estimates.
In the last three months an impressive 21 out of 24 analysts have published buy ratings on GOOGL. Meanwhile the average analyst price target suggests the stock still has upside potential of over 12% to run.
The post Goldman Sachs: Here are top 10 stocks perfect for the market ahead appeared first on TipRanks Blog.