Drugstore chain Walgreens Boots Alliance Inc said on Tuesday it would acquire smaller peer Rite Aid Corp for $9.4 billion to widen its footprint in the United States and negotiate for lower drug costs.
The $9-a-share cash deal, worth $17.2 billion including acquired debt, will increase the footprint of Walgreens, the largest U.S. drugstore chain, by half. It will also improve its ability to negotiate for low drug prices and fend off rivals from Wal-Mart Stores Inc to online pharmacies.
The price represents a 48 percent premium to where Rite-Aid shares closed on Monday, the day before the agreement was signed, the companies said in a joint release.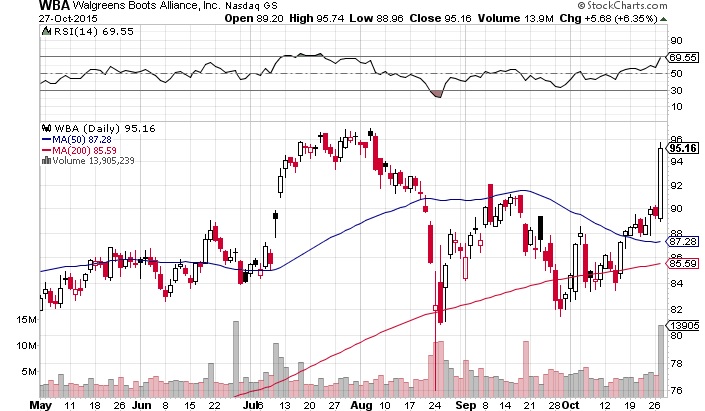 What do you think about this deal? And will shares of Walgreens rise more?