Although Russia's sanction-crippled economy is on the decline and the Kremlin had to take a few steps back from its $680-billion arms modernization, Russian President Vladimir Putin still puts up quite a spectacle by showcasing his country's brand new military hardware.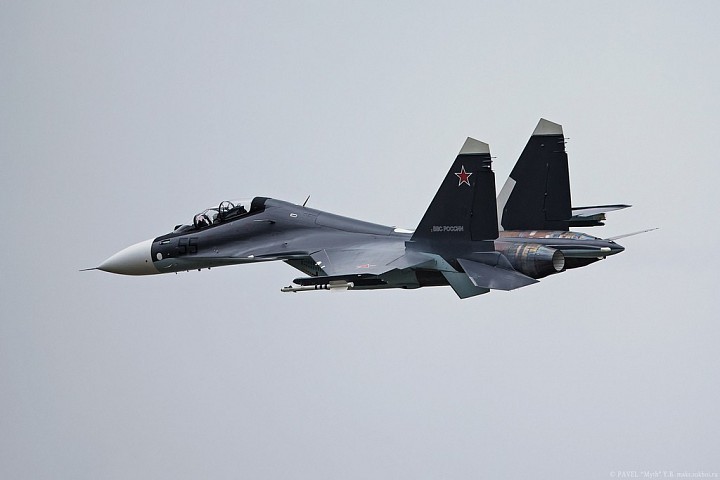 This year's International Aviation and Space Show, opened by Putin at an airfield outside Moscow, included cutting-edge surface-to-air missiles, drones, helicopters and other brand new aircraft, which kept Russian military engineers busy for several years – if not decades.
However, it's not all that splendid in reality as the Kremlin tries to embellish it with spectacular shows. Russia's Defense Ministry was ordered to significantly cut back on purchases of military hardware – for example, the number of Sukhoi T-50 stealth fighters was ordered to be reduced from 100 to 12, according to Russian defense officials.
But Putin promised Russian people that despite Western sanctions, the country will push toward modernizing its most profitable sector – Russian arms production accounts for about 20 percent of all manufacturing jobs in Russia. Putin has already ordered to restructure the country's army to make it more mobile and able to fight in any conditions.
"We will continue developing our country's unique capabilities in the space sector, and will bolster our leading position in the production of defense-sector aviation technology," Putin said during his opening speech.
However, Putin's words don't seem to align with reality: Russian defense and security firms have been recently asked to reduce their expenditures by 10 percent. It raises a question: will Russia be able to modernize its defense sector by 2020, as Putin repeatedly vowed to do?
Putin's military plans are doomed to fail
In 2011, back when Dmitry Medvedev was the president...
More