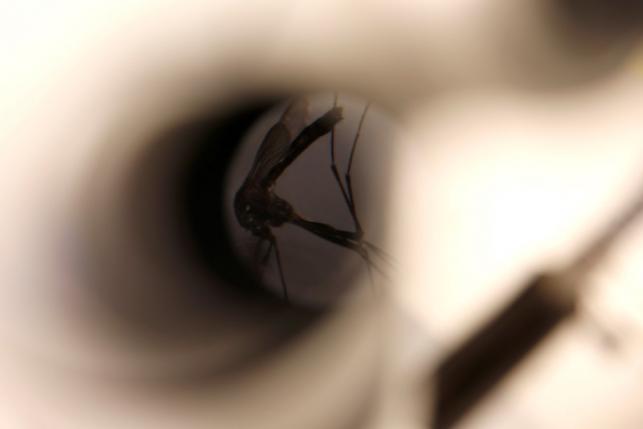 The United States has taken another step toward clearing the way for a trial of genetically modified mosquitoes in Florida as a way of reducing populations of mosquitoes that carry Zika.
The U.S. Food and Drug Administration said on Friday that a field trial testing Intrexon Corp's genetically engineered mosquitoes would not have a significant impact on the environment. The announcement comes as Florida officials ramp up aerial pesticide spraying of a neighborhood in Miami, Florida - the first state to report local transmission of the virus.
Florida Health authorities have identified 16 Zika cases spread by local mosquitoes and expect there may be more. Zika, a virus spread by Aedes aegypti mosquitoes, poses the most serious risk to pregnant women. The virus has been linked to birth defects including microcephaly, which results in small head size and can lead to severe developmental problems in babies.
The Zika outbreak was first detected last year in...
More