Reminiscent of the "QE Trade", stocks and bonds are surging and the USD dumping this morning as yet more terrible data spurs 'hope' that The Fed will stay lower-er for longer-er and lose all credibility for good. The Dow is now 350 points off Friday's lows (even as oil collapses) on nothing but disastrous data and Treasury yields are 5-6bps lower than the late Friday pop highs. The USDollar is down an impressive 0.75% since Friday as Crude hovers just above a $42 handle.
Today's rally in bonds and stocks has recoupled the long-end and the S&P post-payrolls...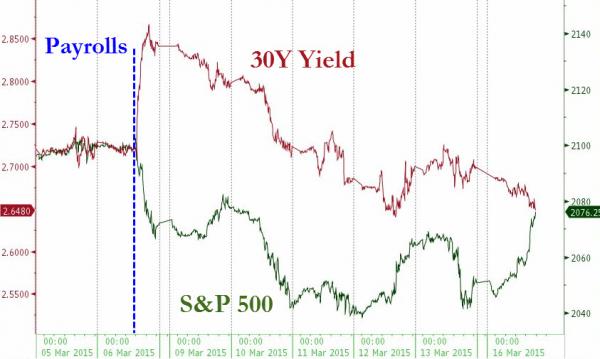 As stocks surge off Friday lows... just like they have a few times now...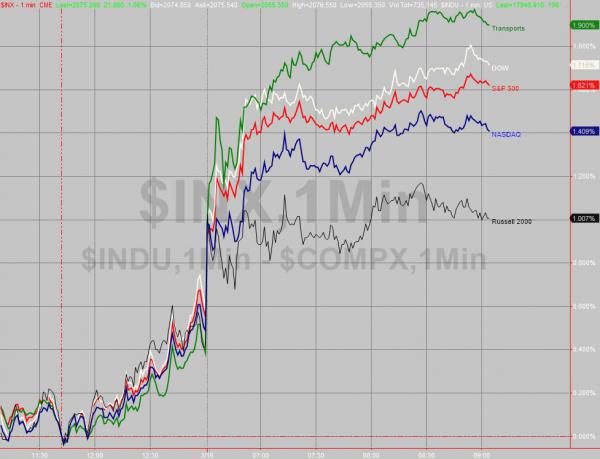 and while Energy stocks are now in th egreen for the day, we remind 'traders' and machines that they are trading at 27x fwd multiples...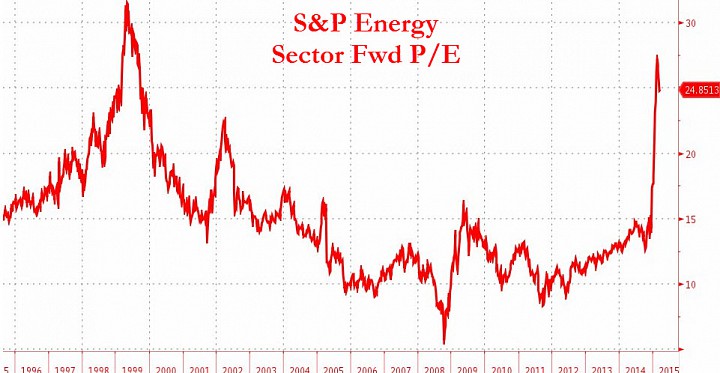 This is the biggest drop in the dollar in 5 weeks.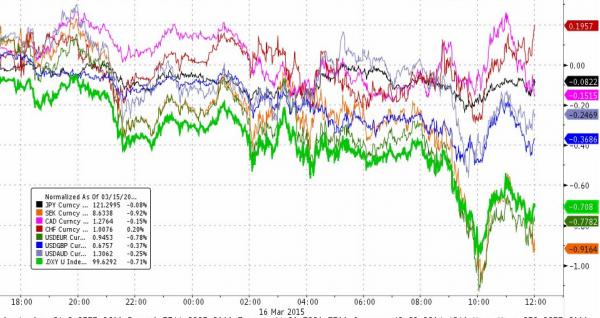 Credit is less exuberant...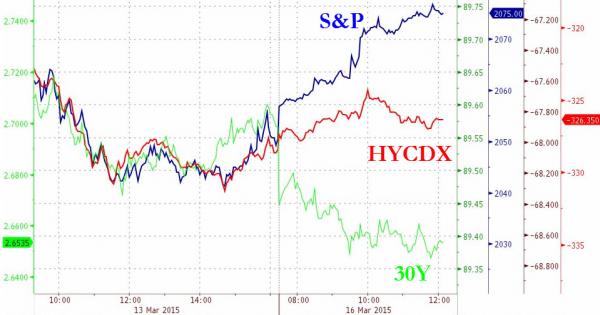 Charts: Bloomberg