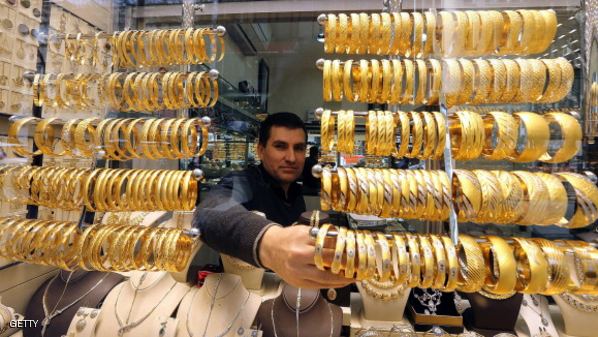 Decline in the price of gold on Wednesday, with the stability of the dollar in light of expectations that there had been a significant change in Federal Reserve policy (US central bank) despite the fact that concerns about global growth may postpone the timing of raising interest rates.
It is expected to publish the Open Market Committee of the Federal Reserve issued a statement later Wednesday after the end of the two-day meeting is likely to confirm the policy-makers to entering into the patient with regard to raising interest rates. Gold has been receiving support if the central kept easing policy for being one of the assets that do not generate interest.
It is expected that the central also shows confidence that the economy will continue to grow.
Gold fell in the spot market 0.2 percent to $ 1290.10 an ounce (an ounce) by 1106 GMT, after it was trading in the range of eight dollars an ounce.
Gold scored highest in five months at $ 1306.20 last week before falling with increased risk appetite after the European Central Bank announced its stimulus.
Decreased Gold futures in the United States $ 2.10 to $ 1289.90 an ounce.
The dollar rose 0.1 percent against a basket of currencies and received slight support from cash to facilitate the sudden drop in Singapore with European equities.
Silver fell 0.3 percent to $ 17.96 an ounce, while palladium rose 0.5 percent to $ 782 an ounce and settled at $ Aalblatyn 1261.70 an ounce.