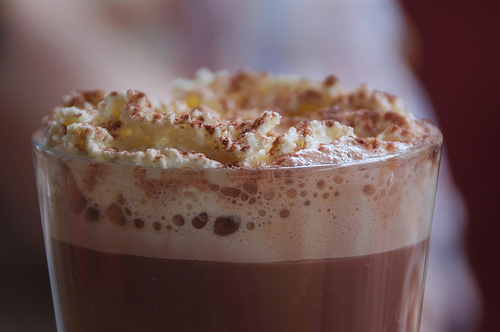 The Starbucks (NASDAQ: SBUX) Pumpkin Spice Latte is a seasonal classic at the coffee-chain giant. Caffeine lovers wait all year to get a taste of the fan favorite, which was recently announced to be including real pumpkin in its new recipe.
However, no matter how treasured, there's a time and a place for the Pumpkin Spice Latte, and that time is fall. Not August or early September, when the humidity low is 70% and the temperature low is still 80 degrees.
Starbucks Japan will now served chestnuts-flavored beverages as an addition to the seasonal fall menu, according to Business Insider. The beverages, known as the "Roast Nutty Chestnut Latte" and the "Roast Nutty Chestnut Frappuccino."
The flavor, according to Business Insider, is derived from a mix of almonds, hazelnuts and chestnuts combined. The company plans to sell the drink between September 1 and 30 as a test.
When the weather is still hot, drinking something so rich and on the heavy side seems massively unappealing, particularly served hot as opposed to iced or blended.
While I can understand almond or hazelnut veering toward seasonality, chestnut? I'm not sure. Roasted chestnuts seem like an exclusively cold weather type of flavor, with its bold and heavy scents and flavor carrying through the winter, rather than late summer.
The same argument can be made for the early release of pumpkin-flavored beers or the consistently of stores released holiday decorations months before their dates.
Why do these beverages exist so early in the season? Because, heat and humidity aside, someone is going to buy it.
For more business and financial news, click here.
*This is editorial content and expresses the opinion of the author.