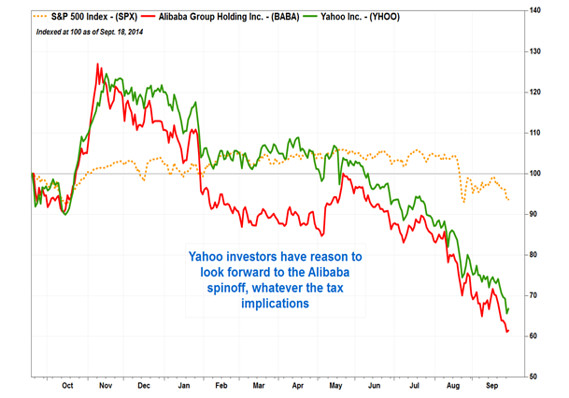 Yahoo Inc. now appears to be more concerned with unloading its Alibaba Holding Group Ltd. stake than it is about paying a big tax bill for doing so. Investors appear to be very happy about that.
Yahoo's stock YHOO, +2.39% surged 2.4% on more than double its average trading volume on Tuesday, bouncing off a two-year closing low. The company disclosed in a regulatory filing late Monday that it would move forward with its attempt to spin off the 384 million shares of Alibaba BABA, +0.75% it owns despite uncertainty over the tax implications, which could be in the billions of dollars.
It's hard to blame the Internet company for moving...
More