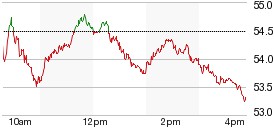 FINDLAY, Ohio, Aug. 20, 2015 - Marathon Petroleum Corporation (MPC) today announced the appointment of Tom Kaczynski to the position of vice president of finance and treasurer, effective Aug. 31.
"It`s a pleasure for us to welcome Tom to Marathon Petroleum," said Tim Griffith, senior vice president and chief financial officer. "He brings broad experience in the capital markets, managing corporate capital structures, and an extensive background in capital allocation strategies that balance the interests of various stakeholders across diverse situations. His skills and experience will be instrumental as MPC continues to focus on these important areas."
At MPC, Kaczynski will have responsibilities for capital structure, cash and banking, capital budgeting, financial planning and analysis, investor relations, insurance and commercial credit. He will report to Griffith.
Kaczynski comes to MPC from Goodyear Tire and Rubber Company, where he served as vice president and treasurer. In that role, he was responsible for all insurance, capital market, cash...
More