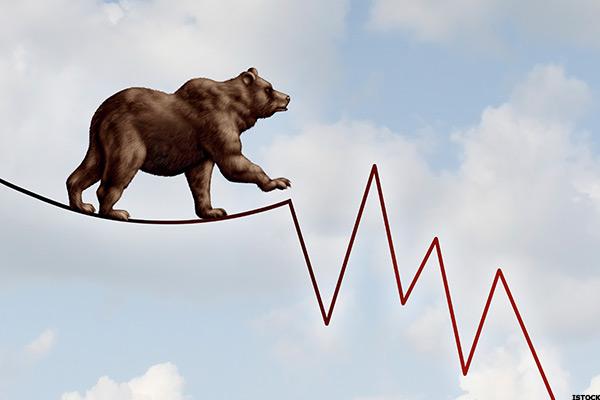 It was panic buying that pushed the Dow Jones and the S&P 500 indices to record highs. But, watch out: There is trouble brewing in this rally. Smart money has left the stock market, as the charts at the end of this article will show.
Wall Street insiders appear to know that something is seriously amiss with the economy, but no one is warning the retail investor.
The S&P 500 continues to develop and complete its broadening topping pattern. The next trend is downwards. We are not currently in a trending mode, so tread lightly during these choppy times.
Tracking Insider Activity Matters
Insider behavior matters because research based on real-time signals has shown that a properly modeled picture of insider actions can provide the most accurate reflection of the prospects for the company, industry, economic sector, or even the stock market in general, going forward.
This makes perfect sense from an intuitive perspective. Corporate insiders possess all the necessary skills and characteristics that one could use to describe the "successful" investor. Company executives disguise poor earnings numbers through share buybacks, as we have seen the past year.
The chart below is tough to read, but the heading explains that it is telling us what insiders are doing with their money.
Daily Insider Buying Amount Is Down Sharply for 2016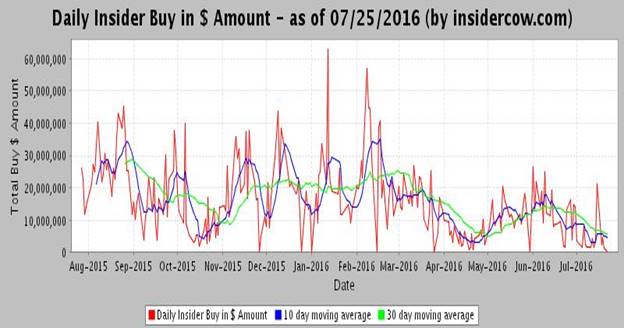 Details:
-- Insider selling of oil, gas and pipeline companies
-- Isider selling of real estate-based companies and funds:
REIT Offices
REIT Retail
REIT Diversified
Hospitals
-- Insider selling of internet providers, services, and technologies
-- Insider selling of large conglomerate companies
What Emotion Is Driving the Market Now?
CNN's Fear & Greed Index tracks seven indicators of investor...
More