In a worrying sense of deja-vu all over again, today's rip higher reflects perfectly the US equity market's knee-jerk reaction to the last 'Stealth QE' from China on July 28th. That did not end well as hot money flowed out to the instantaneously "easiest" central bank in the world...
The USD dumped.. triggering algos to see risk-on carry trades and ripped stocks higher for the day... but that did not end well...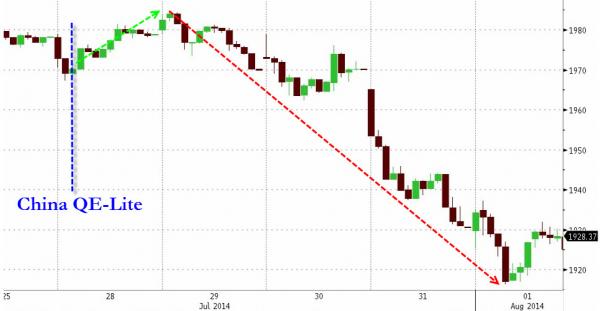 as fast money chased SHCOMP higher...
Chart: Bloomberg